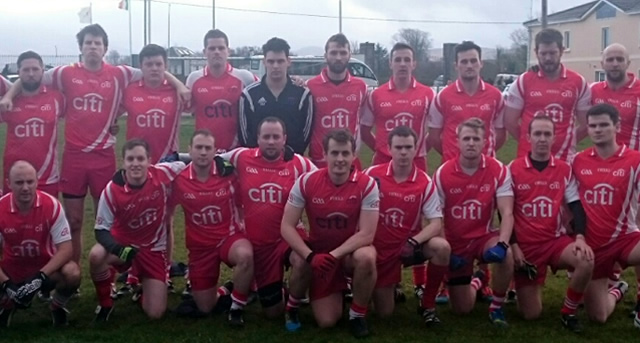 The Ulster GAA Inter-Firms competition, for Football is now open for registration for teams ahead of the 2015 season.
The Inter-Firms competition is an excellent opportunity to represent your workplace in football, and it caters for all levels of skills and fitness. It is intended to attract as many entries as possible. With that in mind, firms should be aware that whilst this is intended to be a 15 a side competition, scope exists for smaller sided games if there is sufficient interest.
To declare your firms intention to compete, please register your team by emailing Ulster Inter Firms Secretary Gary Rocks at gr@donaghycarey.com by Friday 10th April 2015.
Registration costs £300 per team which includes the Player Injury and Insurance Scheme.
Photo caption: Pictured are the Citi GAA Squad prior to the All Ireland Junior Inter Firms final in Killorglin, Co Kerry, 7th March 2015.