Deeney tragedy prompts Club Cardiac Screening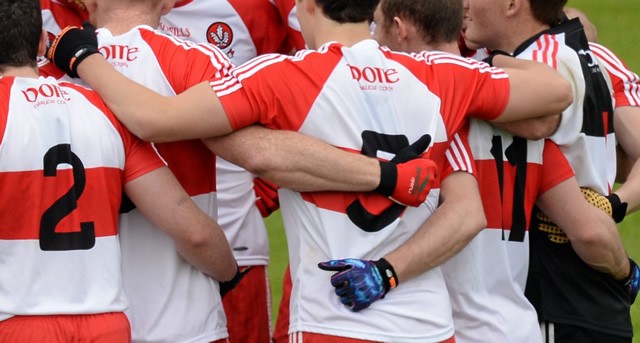 A new gym is planned for St Aidan's GAC, Magilligan, in memory of Steven Deeney who died suddenly in January during a club training session.
Medical experts are still investigating why the apparently fit and healthy 32-year-old's heart failed in the hope their findings will help prevent other tragedies.
In the meantime, a cardiac screening session for 36 members has been carried out at the club by Ulster GAA's healthcare partner, 3fivetwo Group.
"Steven's death was a terrible shock, one which we are still coming to terms with as a community and as a club, so we are tremendously grateful to the Derry County Board for their support, advice and counselling," said Chairman Peter Mullan.
"Also, I can't speak highly enough of the dedication of the staff delivering cardiac screening from the 3fivetwo Group. Two staff came to Magilligan recently and worked non-stop for six hours to ensure everyone who wanted a screening got one.
"Steven was young, fit and apparently healthy, so what happened to him could happen to anyone. We will keep his memory alive through the new gym, as well as taking every step possible to safeguard and protect players.
"We have scheduled another defib training session with the 3fivetwo Group for next month, for example, and I believe this, supported by annual pre-season cardiac screening, will help save lives in the future."
More information on 3fivetwo group medical services for GAA clubs can be found at www.gaahealthhub.com