Ulster GAA recognised for its Road Safety Work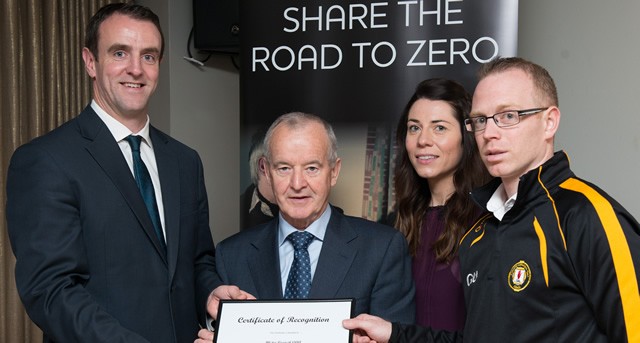 Ulster GAA's Live to Play 'Film the Fun' programme was recognised by Environment Minister Mark Durkan at the Road Safety Grants Finale which took place recently. The event celebrated achievements of voluntary and community groups who delivered Road Safety projects in 2014/2015 through the DOE's Road Safety Grants Scheme.
Ulster GAA were one of only eight schemes which were successful in their application to the programme, the key objective of which is the reduction of the number of people killed or seriously injured on the roads and to support the achievement of the targets outlined in the Road Safety Strategy to 2020.
Ulster GAA Vice President Michael Hasson received the award from the DOE Minister in recognition of an innovative programme which had raised childrens' awareness of traffic danger through a video competition. This programme, which culminated in the first ever GAA 'Oscars' in March was a huge success, and having been externally evaluated, was proven to be an effective means by which a number of DOE's road safety strategy targets can be delivered.