Ulster Ladies make it 4 in a row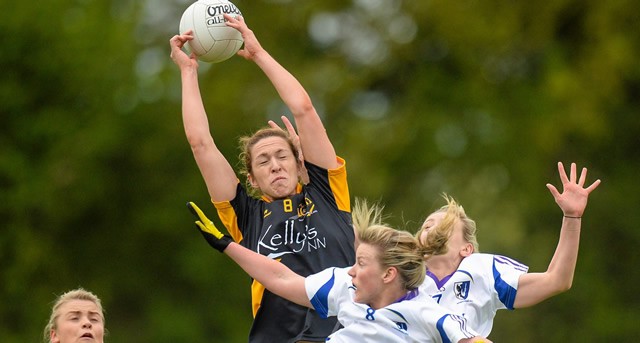 Ulster ladies have retained the inter-provincial title after a long tough day in Kinnegad. Paula Cunninghan, Gary Mallon, Michael Naughton and John Joe Brady had put together a decent squad and headed for the tournament confident that they could win their fourth consecutive Mick Talbot Cup.
In the opening game Connacht got the better of Ulster winning 3-9 to 0-10. In fairness to the province they dusted themselves down and picked themselves up and got back to winning ways in game two beating Munster 3-12 to 2-9. Victory was needed in the last group game to secure a final spot. Once again the team delivered an excellent performance and secured a place in the final with a 4-8 to 2-9 win over Leinster.
The final was to be a repeat of the first game which Connacht had won and it turned out to be the best game of the tournament. Thanks mainly to the forward brilliance of Geraldine Mc Laughlin and Aimee Mackin, the engine of Caroline O Hanlon and brilliant defending of Sharon Courtney and Donna English Ulster manage to go in at the break four points ahead. Early in the second half Cavan ace English was sin binned as Connacht threw everything but the kitchen sink at Ulster. Once again the defence stood tall and when Connacht did penetrate the backline the brilliant Linda Martin was on hand to make a number of important stops. Despite letting in 5 goals her second half performance when Connacht were going for the jugular ensured she was named player of the tournament. When the final whistle did eventually go Ulster had held on for a 5-11 to 5-8 victory. Afterwards Caroline O Hanlon received the Mick Talbot cup from President Marie Hickey.
Speaking after the tournament Ulster manager Paula Cunningham said, "I am very proud of all the girls. This was a 1 to 30 effort and I was delighted that we gave all players a run at some stage. Today was a very warm day the girls gave their all for the cause and got their just result. I also have to credit Connacht for the part they played in a super final".
Ulster Interprovincial Panel: 1. Linda Martin (Monaghan) 2. Sharon Courtney (Monaghan) 3. Sinead Greene (Cavan) 4. Caoimhe Morgan (Armagh) 5. Aoife McDonnell (Donegal) 6. Donna English (Cavan) 7. Ciara Hegarty (Donegal) 8. Caroline O'Hanlon (Armagh) 9. Neamh Woods (Tyrone) 10. Ellen McCarron (Monaghan) 11. Ciara McAnespie (Monaghan) 12. Cathriona McConnell (Monaghan) 13. Caoimhe Mohan (Monaghan) 14. Kyla Trainor (Down) 15. Roisín O'Keefe (Cavan) 16. Laura Gallagher (Donegal) 17. Aisling Doonan (Cavan) 18. Grainne McNally (Monaghan) 19. Joanne Geoghan (Monaghan) 20. Niamh Heagarty (Donegal) 21. Cora Courtney (Monaghan) 22. Geraldine McLaughlin (Donegal) 23. Aimee Mackin (Armagh) 24. Cathy Donnelly (Tyrone) 25. Kelly Mallon (Armagh) 26. Laura McEnaney (Monaghan) 27. Grainne Smith (Cavan) 28. Shannon Quinn (Tyrone) 29. Lauren McConville (Armagh) 30. Grainne McGlade (Cavan)