Clubs welcomed to Ulster for Féile na nGael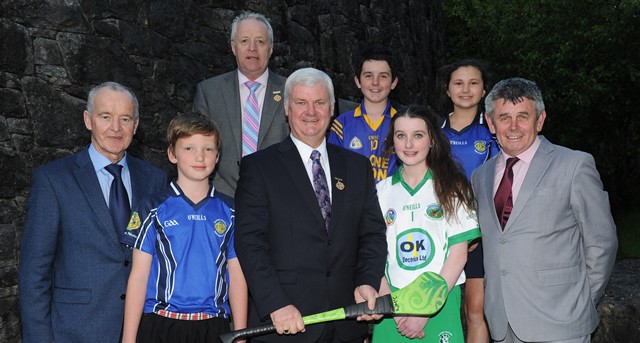 Ulster GAA President Martin McAviney and Féile na nGael Uladh 2015 Chairman Michael Hasson have issued the following welcome for everyone involved in the Féile na nGael finals, which begin today across Ulster.
Martin McAviney commented:
"On behalf of Ulster GAA and the 2015 Féile na nGael organising committee, I would like to welcome all the players, their families and supporters to the Province of Ulster for the 2015 Féile na nGael finals, which commence today.
"I would also like to pay special tribute to our host clubs and families across the Province who I am sure will make their guests very welcome. Féile is renowned for forging lifelong friendships, and I am sure this weekend will create many memories that will remain long after their guests return home.
"I wish all competing teams well, and hope they enjoy every minute of their stay in Ulster and return home with many happy memories."
Ulster GAA will be hosting the GAA Féile na nGael finals from 19-21 June 2015. First played back in 1971, this is the fourth time Ulster have hosted the international festival of hurling, camogie and handball for Under 14 boys and girls, having previously acted as hosts in 2000, 2002 and 2014.
One of the largest participation events of the summer, the Féile na nGael finals will feature over 4,500 boys and girls from clubs across each of the island's 32 Counties and Britain.
All the latest fixtures and results from Féile na nGael 2015 can be viewed at www.ulster.gaa.ie/fixtures-and-results