Integrated schools hurling blitz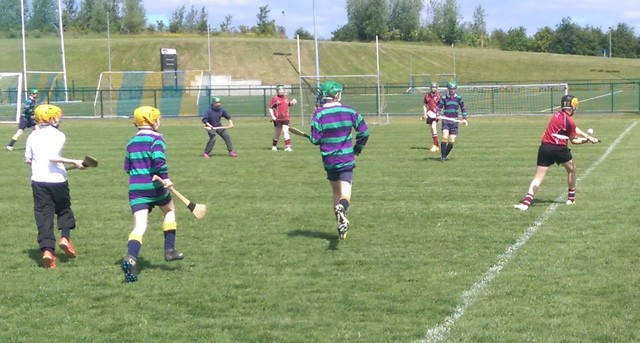 Ulster GAA held its first Integrated Schools Hurling and Camogie Blitz in Mid Ulster Sports Arena, Cookstown on Tuesday 23 June.
Unfortunately a number of schools had to withdraw at the last minute, but In hurling: Strangford, Dungannon and Shimna integrated colleges all participated, and in Camogie: Shimna and New–Bridge Integrated Colleges participated.
The event was organised and ran by RHDO's Kieran Megraw and Ryan Gaffney, in which the players participated in school vs school competition, skills coaching and a mixed schools blitz.
The day was a great success and we would like to thank all schools, pupils and teachers who participated. Ulster GAA hope to build on this with Indoor Hurling/Camogie in the autumn and winter and more integrated blitzes in 2016 spring/summer.
If your school is interested in participating please contact Kieran Megraw on kieran.megraw.ulster@gaa.ie