Referees Receive Lifesaving Training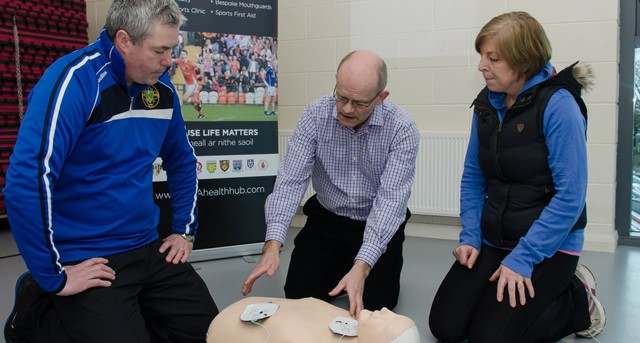 Medical training workshops, delivered by Dr Paul Gormley of 3fivetwo Group's Training Academy, have been taking place at a small number of clubs.
While players can fall unconscious for a multitude of reasons, Dr Gormley points out that cardiac issues are one of the main causes of sudden death in young Gaelic athletes.
CPR can be very effective if carried out correctly, he says, and practising with a defibrillator really helps to deliver assistance quickly and efficiently when time is of the essence.
A survey by 3fivetwo, Ulster GAA's healthcare partner, revealed that more than eight out of 10 Ulster GAA referees would welcome lifesaving CPR and defibrillator training.
Less than 1 in 4 of the referees questioned had received lifesaving training, despite more than 1 in 10 having witnessed a health-related incident prior, during or after a match.
Asked to list their healthcare concerns in order of importance, the top response among referees was health checks for all clubs, followed by first aid/defib training, and healthcare education.
Ulster GAA President Martin McAviney is delighted that referees are keen to play as big a part as possible in promoting the highest levels of health and safety on and off the pitch.
He said clubs which have undergone CPR and defibrillator training have found it very useful and the ultimate aim is to ensure as many members as possible possess these skills.