Christmas Fun Days in Co Down Schools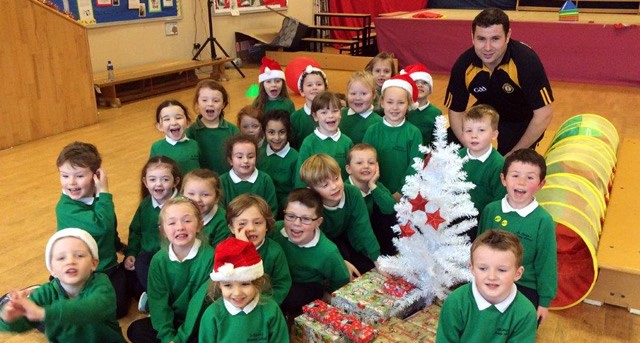 Over 700 children from schools across Co. Down participated in Christmas Fun Days as part of the Curriculum Sports Programme.
To the tune of some suitably festive music, the children from St Patricks PS, St Ronans PS and St Claires Abbey PS in Newry as well as St Marys PS in Killyleagh had the opportunity to enjoy some special Christmas themed activities working on some of their Fundamental Movement Skills.
For some of the Primary 4 children it was the culmination of a homework project whereby they had to design their own activity using some of the fundamentals equipment frequently used in PE. Indeed, some of these activities made it into our fun days.
Both the children and teachers enjoyed the events and it was an ideal way to get into the Christmas spirit with fabulous sportsmanship on display. A huge thank you to the children who took part and the teachers and schools for making the events possible.