Fermanagh GAA offer range of Health Workshops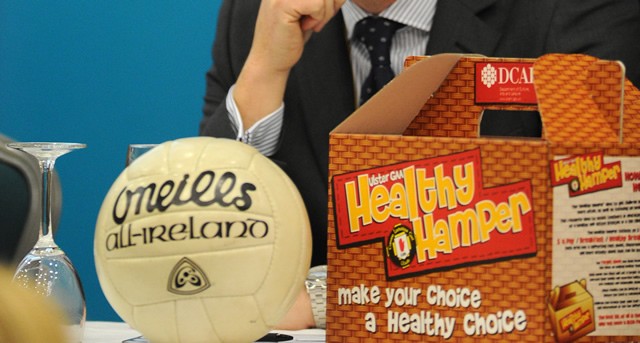 Fermanagh GAA will be offering a range of Health and Wellbeing Workshops in the coming months.
Belcoo O'Rahilly's Health & Wellbeing Programme
Monday 7th March 2016
Concussion Awareness Workshop
Belcoo Healthy Living Centre, 8pm sharp
Vital for anyone and everyone who has any contact with players of any age group including the players themselves – coaches, mentors, volunteers, parents and supporters.
Tutor: Owen Mooney
Monday 14th March 2016
Community Health Check Evening
Belcoo Healthy Living Centre 7.30pm to 9.30pm
In conjunction with Cancer Focus NI and Drink Wise/Age Well
Blood pressure, BMI, blood glucose checks, information on diabetes, smoking cessation, alcohol and nutrition.
Monday 11th April 2016
Mindset
Belcoo Healthy Living Centre 7pm to 9pm
A Mental and Emotional Health & Wellbeing Awareness Programme for Adults. Facilitated by Action Mental Health. Numbers limited, for a place please email luciabarrett@hotmail.co.uk.
Erne Gaels Health & Wellbeing Programme
Monday 7th March @ GAA centre:
Smoking cessation, facilitated by Cancer Focus NI and local pharmacy support
Saturday 12th March @ GAA centre:
Suicide awareness & SafeTalk, Oak Healthy living centre
Saturday 30th April @ Pairc na hEirne:
The Action Cancer bus will visit our club grounds offering members appointments and advice, this will run along side a coffee morning & afternoon in the centre
Saturday 7th May from the GAA centre:
Our huge community event, we are so pleased to announce that the club will host a "Darkness into Light" walk!!!
We've been chosen as a venue and are so humbled by this, the walk will coincide with walks all over the world at 4.15am, a 5k route followed by a boxty breakfast afterwards! This is a huge honour for our club and area!
Wednesday 18th May @ GAA centre:
Diabetes Awareness facilitated by Damien McHugh Specialist diabetes nurse SWAH
June – 2 seminars @ GAA centre:
Mental health awareness & Wellbeing,
Autism and special needs awareness. Dates TBC