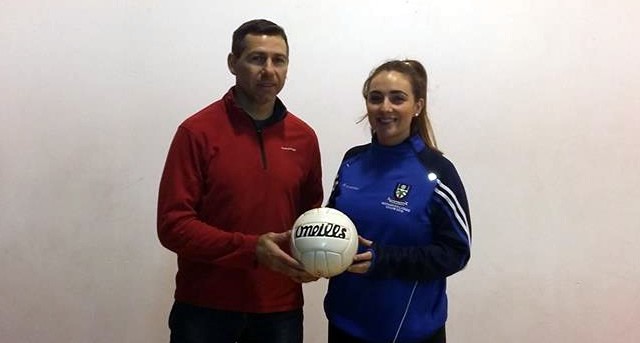 Gaelic 4 Girls 2016 was launched in Ulster on Thursday 25 February in St. Joseph's College Coalisland.
G4G is a 12 week programme incorporating coaching sessions with fun non-competitive blitzes aimed at increasing participation in Ladies Gaelic Football. The programme targets girls aged between 8-12 years who are not currently registered with a Ladies Gaelic Football club. In essence, this is a tool to attract new players.
The main aims of our programme are to:
increase the numbers of girls playing Ladies Gaelic football in a club.
provide a fun, 12 week programme of Ladies Gaelic Football activities to attract girls aged 8 – 12 to the club.
support a Club in increasing their number of players, and integrate those new players into existing teams.
develop athletic and social skills for girls in a safe and nurturing environment.
9 clubs were in attendance at the launch night where two past and current county stars helped launch the programme; ex Armagh and 2002 All Ireland Winner and All Star, Diarmaid Marsden representing Clan na Gael, and current Monaghan Ladies Footballer, Laura McEnaney representing Corduff. Over 40 coaches and coordinators attended.
Many thanks to the National Development Team of Paula Prunty and Lyn Savage for delivering the course. Also a massive thank you to St. Joesph's Coalisland and Rosemary Nelis for setting everything up in the school.
Good luck to all the clubs involved and let's make the programme a huge success in your club by getting new members playing football in a safe, fun and inclusive environment.
For more information on the Gaelic 4 Girls initiative contact ciaran.murtagh.ulster@gaa.ie