Ulster GAA wheelchair hurlers retain All-Ireland title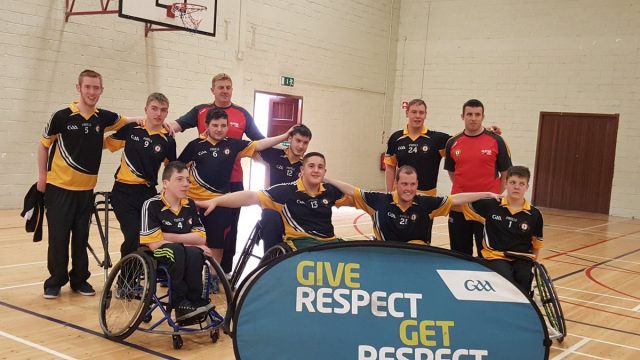 Ulster GAA wheelchair hurlers retained the All-Ireland inter-provincial title in convincing fashion after a successful day in Boyle, Co Roscommon over the weekend where they won all three of their games.
In the first game of the M. Donnelly GAA Inter-provincial Wheelchair Hurling League the Ulster champions played the host province Connacht. Ulster displayed great hurling skills to win with a final score of 3-0 with Peter Lewis (2) and Conor McGrotty (1) scoring the goals.
The second game against Leinster produced a real thriller. Ulster started very strongly acquiring a 3-1 lead. Leinster came back to level the game with only a minute left on the clock. However Ulster succeeded in holding onto their title by scoring the winning goal in the dying seconds of the game. The goal scorers against Leinster were Peter Lewis (3) and Conn Nagle (1).
With the All-Ireland now secured, Ulster could relax and enjoy the last game against Munster. They finished victorious once more winning the final match of the day 4-2 with Conn Nagle (3) and Peter Lewis doing the damage.
Ulster captain David Doherty accepted the trophy amidst great scenes of celebration from the crowd of supporters.
This was another fantastic day for Ulster Hurling as the talented young team showed great determination and spirit in winning the All-Ireland for the second year in a row.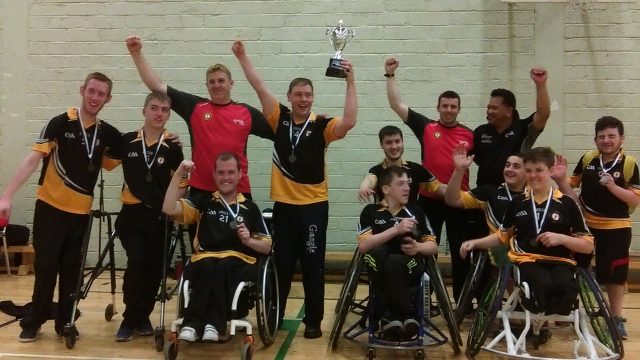 Ulster Team:
Brandon Kelly, Conn Nagle, David Doherty, Conor Browne, Conor Mc Grotty, Damhan Hughes, Aaron Gillen, Peter Lewis, Geraldine Mc Garrigle, Colm Brady , Ruaraí McDermott, Ruairi Haffey .
For further information on the Ulster Wheelchair Hurling initiative please contact Paul Callaghan via email to paul.callaghan.ulster@gaa.ie