Get your club fit for free with Gael Active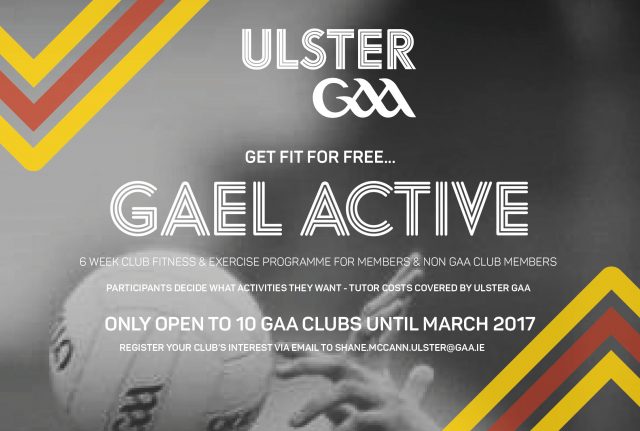 Ulster GAA's Active Club Coordinators will be offering their support to a maximum of ten GAA Clubs from September 2016 to March 2017.
As part of the Gael Active initiative, Ulster GAA will allocate a small budget to carry out a six week club fitness programme to a target audience of the club's choice.
The programme aims to provide exercise,fitness,health and social opportunities twice weekly for the club members and can serve as a gateway for non-members to become involved in the club. Engaging with non-members is a key task for every GAA club as a way of growing and attracting new members.
To find out more about Gael Active or to register your club's interest please contact Ulster GAA Active Club Coordinator Shane McCann – shane.mccann.ulster@gaa.ie / 07920528793.
Clubs are advised to discuss the above programme before making contact to register their interest. The programme falls under Active Clubs and therefore the clubs themselves must be active in terms of helping promote, recruit and deliver on the project.