Ulster GAA Club Officer Training 2018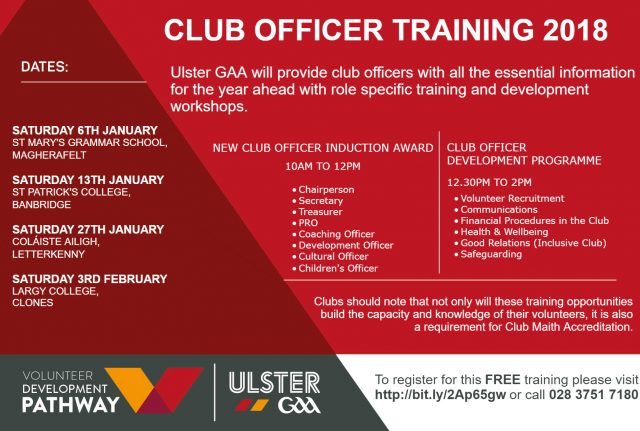 All Clubs should have representation at the Ulster GAA NEW Club Officer Induction Award and the Ulster GAA Club Officer Development Programme in 2018.  These training courses will provide club officers with key information which will assist in their role as a club officer in 2018.  Both courses run on an annual basis and are always extremely well attended so clubs are advised to secure their places ASAP to avoid disappointment.
Please note these courses are a requirement of Club Maith.
NEW CLUB OFFICER INDUCTION AWARD
This course is for all club officers NEW to their role in 2018.  This Award is role specific training for Chairpersons, Secretaries, Treasurers, PROs, Coaching Officers, Development Officers, Cultural Officers and Children's Officers. Training will be delivered in conjunction with the National GAA Club Leadership Programme.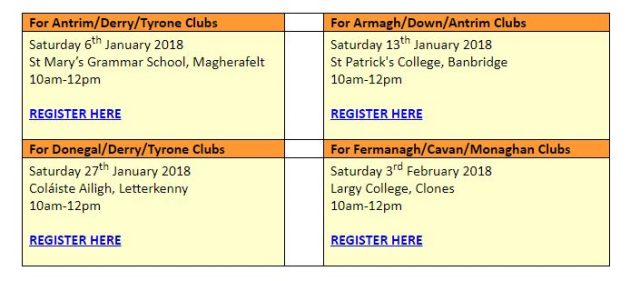 CLUB OFFICER DEVELOPMENT PROGRAMME
The Level 1: Club Officer Development Programme is for all club officers and provides key information on issues affecting GAA clubs in 2018.  This year we will be offering 6 workshops as part of Programme to include:
Volunteer Recruitment
Communication skills within a GAA Club
Financial Procedures in the Club
Health & Wellbeing
Good Relations (Inclusive Club)
Safeguarding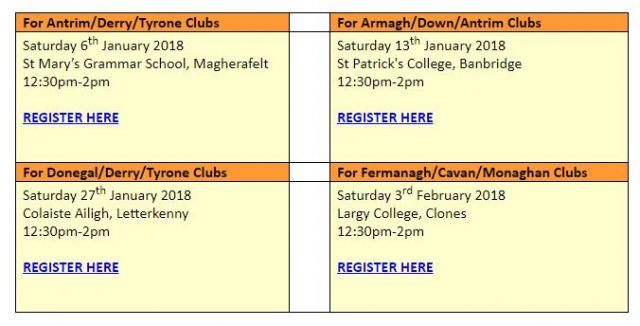 For all queries please contact Ulster GAA Community Department on 02837 517 180 or click here.