AIB Ulster Club Championships 2018 officially launched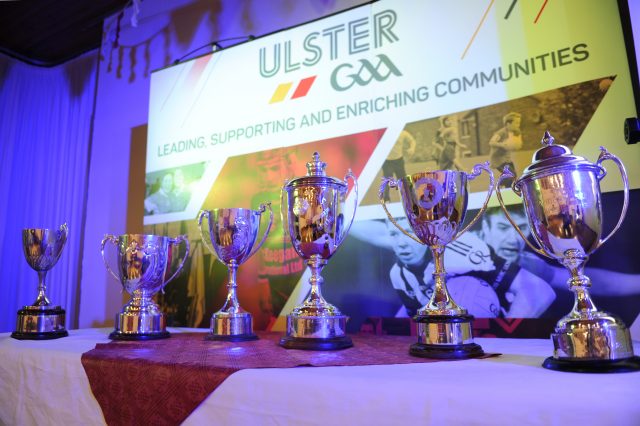 The 2018 AIB Ulster Club Football and Hurling Championships were launched on Wednesday 24th October at Slaughtneil GAC.
Clubs from right across the province turned out representing every grade of the 2018 Championships.
Addressing those in attendance, Ulster GAA President Michael Hasson said:
"It gives me great pleasure to officially launch the 2018 AIB Ulster Club Championships here at Slaughtneil GAC – the home of many Ulster titles over the last few seasons.
"The Club Championships in Ulster are renowned for being highly competitive and this year will be no different. This competitiveness is demonstrated in our attendances – 2017 saw around 45,000 spectators attend Ulster club championship games – and we expect to see large turn outs again as families in every parish continue to get behind their team in pursuit of Ulster Club championship glory."
Ulster GAA used the occasion to remind our club players and officials of our 'One Punch Can Kill' initiative that highlights the dangers of ill-discipline on the field of play. The one-hour workshop is delivered in clubs to raise awareness of the potentially serious consequences of One Punch scenarios, on both the victim and the perpetrator. This presentation was delivered by Diarmaid Marsden, Head of Club & Community Development, Ulster GAA and Dr. Dermot Grant.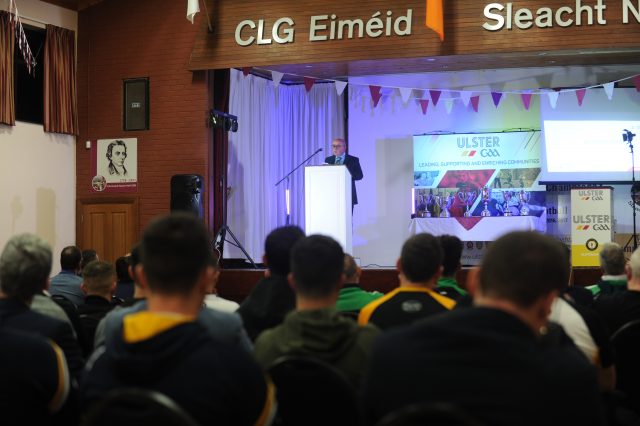 Michael Hasson added: "We all want our games to be played in the correct spirit and we all – players, managers, officials – have a responsibility to ensure that our clubs and our Association are shown in a positive way."
For more information on the One Punch campaign, please contact Maura McMenamin, Community & Health Manager, Ulster GAA – maura.mcmenamin.ulster@gaa.ie
For the complete list of Ulster Club Football and Hurling Championships, click here.