Significant milestone for Casement Park project confirmed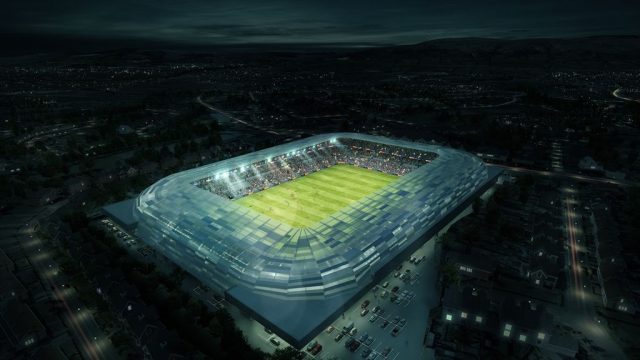 A very significant milestone for the development of Ulster GAA's proposed new Provincial stadium at Casement Park has been confirmed, with the Safety Technical Group (STG) unanimously backing spectator safety procedures.
As reported in the media by David Young, Press Association, the endorsement from the Group comprises the PSNI, NI Ambulance Service, the NI Fire and Rescue Service, Sport NI, Belfast City Council and the GAA's ground safety management.
Ulster GAA has been working with the STG on all areas of stadium design and spectator safety. This confirmation follows the submission of the development plans in 2017 and the Department for Infrastructure's request that the STG verifies the information submitted by the GAA.
Welcoming the significance of the announcement, Tom Daly, Senior Responsible Owner Casement Park Project Board, said, "As Casement Park's planning assessment process moves into its final weeks, we welcome that the Safety Technical Group has unanimously verified our work regarding the stadium's design and spectator safety.
"The STG has been involved in every step of the project's design development, having previously endorsed its viability to support the proposed capacity and its contingency and emergency plans for evacuation."
Assistant Chief Constable, Alan Todd commenting on behalf of the Police Service of Northern Ireland, said, "At this stage of the development process, the PSNI is assured that the issues of concern have been addressed. We will continue to engage with and provide input to the Safety Technical Group to ensure safety, access and egress requirements are met."
A spokeswoman for the Northern Ireland Fire & Rescue Service (NIFRS) added, "NIFRS is satisfied with the revised proposals for emergency exiting and is continuing to engage through the Safety Technical Group on all fire safety requirements for this project."
Following this confirmation by the STG, Ulster GAA will continue to work with its dedicated team and is looking forward to the conclusion of the statutory process and a formal view on the application from the Planning Service.