Ulster GAA recognise Young Leaders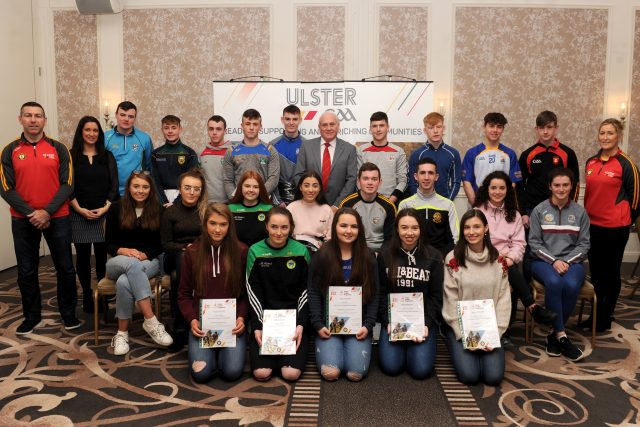 Ulster GAA in association with the Coca Cola Thank You Fund were delighted to award 33 Young Leaders with their final certificates at the Ulster Club Final on Sunday. The young GAA volunteers, undertook a comprehensive training programme earlier this year which has provided them with a suite of sports and volunteering awards.
Ulster GAA Vice President Oliver Galligan hosted the Young Leaders and their families before the Ulster Final in the Silverbirch Hotel, Omagh, speaking at the awards ceremony he said:
"Back in the summer, 33 young people from across nine Ulster counties were selected to undertake a comprehensive programme to develop their skills and knowledge across GAA issues.
"As young GAA volunteers each young person makes an important contribution to the development and operation of the GAA in their clubs. We hope through this programme, their volunteering will continue for many years to come and that they will become the GAA Leaders of the Future.
"There was a substantial commitment undertaking this programme and I warmly congratulate each of our young leaders for full completion.
"I also acknowledge the important contribution of the Coca Cola Thank You Fund who funded this project 100 per cent, without their assistance we would not have been able to run this successful youth development programme."