Subway Ulster GAA Player Academy a great success
A very successful 2019 Ulster GAA Subway Player Academy has just been held over two days in the Sports Science facilities of the Ulster University, Jordanstown.
Ninety-three of the most promising football and hurling players from across the province were selected to attend, with all nine counties represented. The Academy, now in its 16th year, has in the past been targeted towards players in their final year at Under 16 but with the minor grade now at Under 17 level, the camp is now focused on players at Under 15 level.
This year, the Academy athletes had the benefit of listening to two leading guest speakers from the world of Gaelic games. Firstly, Jarlath Óg Burns, who has just completed an excellent first Senior Championship season with Armagh, spoke about his training and playing experiences since attending the Academy as a player himself in 2013. The second guest speaker was Oisin McConville who delivered a powerful talk on mental health and learning to talk about difficult issues in life.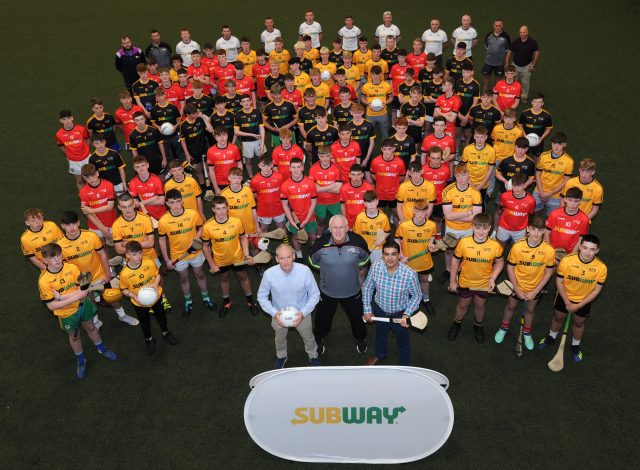 The Academy affords the players the opportunity to benefit from the knowledge and expertise of the Ulster GAA Coaching Development team as well as staff from SINI. They also gained access to all the top-class facilities within the UU Sports complex over the two days.
The players were given the chance to improve their knowledge in different key areas, which will ultimately enable them to improve their own games. These included:
Player Lifestyle
Nutrition/ Hydration
Activate Warm-Ups
Athlete Mental Health
Athletic Development
The players were also introduced to GPS Analysis with players monitored on their distances covered, speed and the areas of the field covered while playing small and full sided games. Additionally, there were on-field core skills sessions that focused on topics such as game sense, catching, tackling, breaking the tackle, kicking and goalkeeping.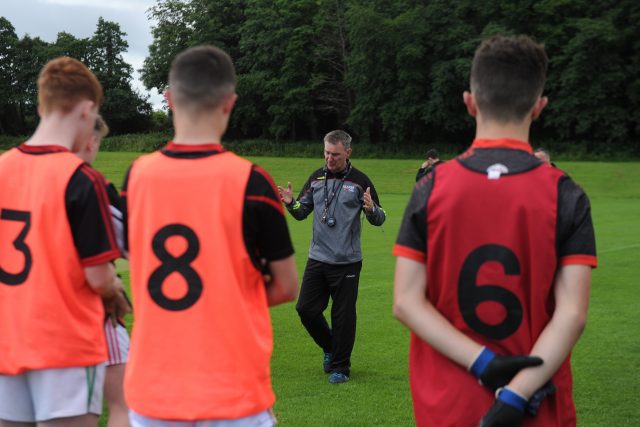 The Academy camps allow the young athletes to experience the top end of Gaelic games training and preparation and a high number of past players have gone on to represent their county from minor up to senior level. Players such as Michael Murphy, Neil McManus, Ryan Wylie, Paddy McBrearty, Tomas Corrigan, Ryan McHugh, Rian O'Neill and Simon McCrory are all graduates of the Academy.