FinTrU continue their sponsorship of the Ulster GAA Inter-Firms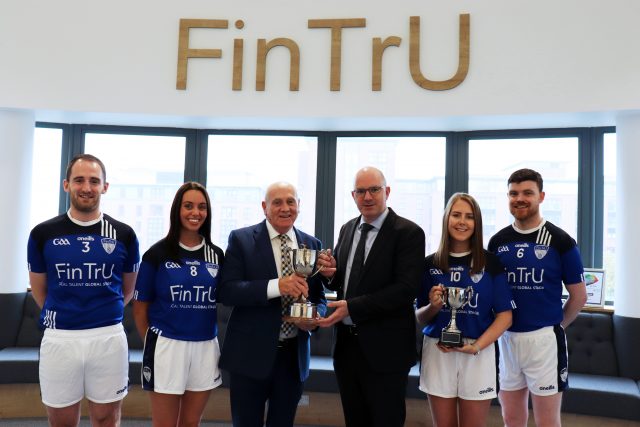 Ulster GAA are delighted to continue their association with FinTrU as they once again take on the sponsorship of the Ulster GAA Football Inter-Firms competition for 2019.
FinTrU is a multi-award winning financial services company, with offices in Belfast and Derry, that is committed to giving local talent the opportunity to work on the global stage with the largest international investment banks.
Catering for all levels of skills and fitness, the FinTrU Ulster GAA Inter-Firms competitions provide a great opportunity for staff to represent your workplace in Gaelic games.
The FinTrU Ulster GAA Inter-Firms gets underway this weekend and continues across the month of October. The games continue on the following dates.
Saturday 12th October – Ladies (7-a-side)
Saturday 19th October – Senior Men's (15-a-side) *both finalists progress to the All-Ireland semi stages at Senior & Junior level
Saturday 26th October – Junior Men's (9-a-side)
More information of FinTrU can be found at www.fintru.com.