The GAA Store claim the 2019 FinTrU Ulster GAA Ladies Football Inter-Firms Cup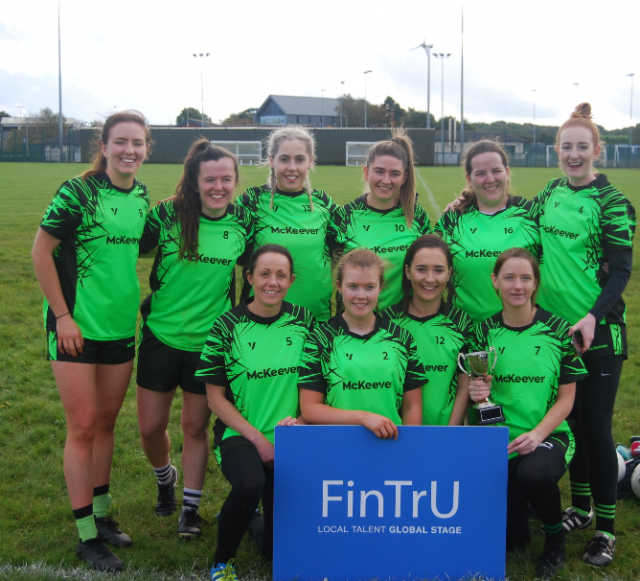 The 2019 FinTrU Ulster GAA Ladies Football Inter-Firms competition took place on Saturday 12th October at the Mid Ulster Sports Arena.
Six teams from businesses across the Province played on the day with an excellent level of skill on display from all competitors.
Following a great day of football the GAA Store claimed the Ladies Cup while Mallaghans took home the Ladies Shield.
Tiarna Grimes from the GAA Store was awarded Player of the Tournament.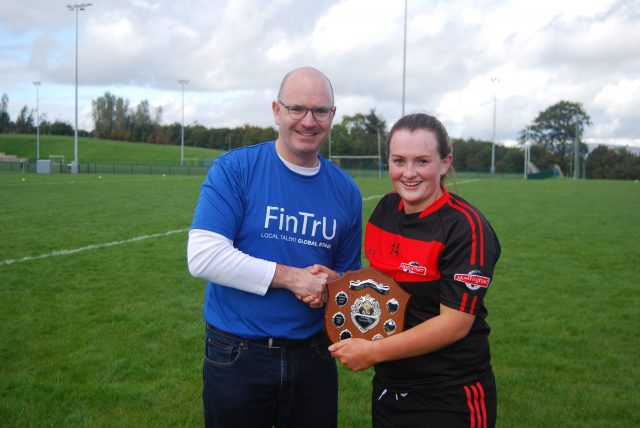 The FinTrU Ulster GAA Inter-Firms continues this weekend and the weekend of 26th October –
Saturday 19th October – Senior Men's (15-a-side) *both finalists progress to the All-Ireland semi stages at Senior & Junior level
Saturday 26th October – Junior Men's (9-a-side)
Ádh Mór to all teams competing.
FinTrU is a multi-award winning financial services company, with offices in Belfast and Derry, that is committed to giving local talent the opportunity to work on the global stage with the largest international investment banks.
More information of FinTrU can be found at www.fintru.com