Ulster GAA join forces with Ulster Rugby & Irish FA for Schools Roadshow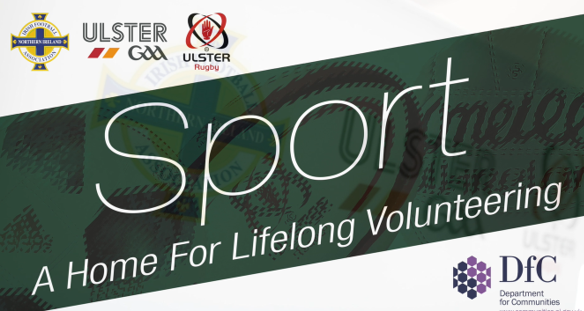 Ulster GAA joined forces with Ulster Rugby and the Irish Football Association to deliver school roadshows across the Province, focusing on young people's safety, well-being and tackling addiction.
Delivered as part of the Department for Communities programme 'Sport – A Home for Lifelong Volunteering', the final roadshow of the year took place at St Louise's Comprehensive College on the 12th of November with previous workshops taking place at St Pius X College, Magherafelt and the Royal School, Armagh.
In total over 100 students aged between 14-17 years of age benefited from these sessions.
Speaking at the events, former Armagh GAA footballer Oisin McConville reflected on his addiction to gambling and told his audience about the signs they should be aware of.
The Northern Ireland Fire Service delivered strong messages around safety on the road and the implications of reckless driving while the PSNI provided informative presentations highlighting the hard-hitting One Punch Can Kill workshop with case studies on victims and on the impact it has on their families and communities.
Joanna McConway, Department of Communities said:
"I am pleased to see that this programme is tackling some of the difficult issues in society. Volunteering is an example of good citizenship and hearing first hand of real life experiences is invaluable learning for young people as they embark on the journey to adulthood."
Find out more about the initiative in this short video