Antrim claim Conor McGurk Cup with victory over Down
A goal in either half from Niall McKenna and Alex Delargy helped Antrim to a deserved Conor McGurk Cup success on Saturday evening at the Dub.
It wasn't all one way traffic however with Down holding the Saffrons for much of the opening half only falling behind in the 26th minute for the first time having had the upperhand in the opening exchanges.
Antrim led at the break 1-9 to 0-7 with Niall McKenna finding the net shortly before the break to give Darren Gleeson's side some breathing space.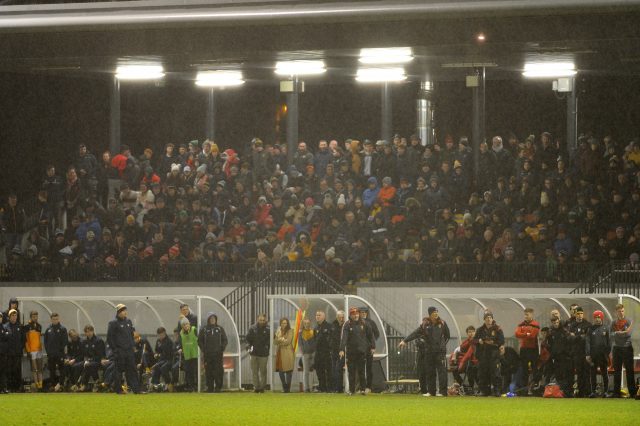 Antrim stretched their lead early in the second half with McManus and McKenna both on target while Oisin McManus and Tim Prenter doing their best to keep Down in touch.
It was Alex Delargy who would have the final say when he pounced for Antrim's second goal in the 60th minute to give Glensmen a comfortable victory 2-19 to 0-13.
Paula McGurk, wife of Conor, then presented the Conor McGurk Cup to the winning captain Conor McCann.