John West Féile Peile na nÓg 2020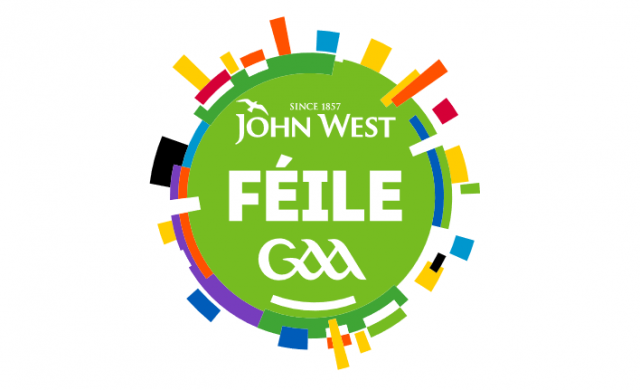 Registration is now open for the John West Féile Peile na nÓg 2020.
Taking place from Friday 26th June – Sunday 28th June 2020 in Derry, Donegal and Tyrone, the competition is a national festival for Gaelic football and Ladies Gaelic football, played at Under 14 level.
The games will involve teams, both national and international, from across the GAA. The highly-anticipated tournament allows our young GAA players the chance to participate and play at a level which suits their age, skills and strengths.
Registration
Each competing team must register on the official John West Féile registration form available here. The Registration Form must be submitted by the Club Rúnaí/ Registrar including the player's full registration details. Any alteration to the original registration must be notified to the Coiste Stiúrtha Náisiúnta Féile prior to travelling to Féile. The closing date for amendments to registration will be two days (5 p.m. on the Wednesday prior to the commencement of the Féile weekend).
Amendments to registration should be made on a separate official registration form providing the full details of the substitute player. The amended registration form should also state the name of the player that they are replacing.
A player may be required by a National Féile Official or their nominee to give his/her date of birth at any time during Féile and random checking of official registration may take place at any time prior to or subsequent to the National Finals and Regional Competitions.
REGISTER your team HERE.