Ulster GAA confirms new Dale Farm partnership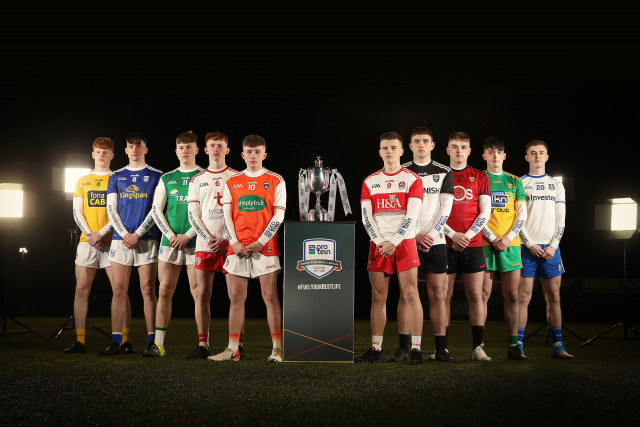 Dale Farm has been confirmed as a new corporate partner of Ulster GAA. Dale Farm is a leading farmer-owned dairy company and has a long history of supporting local athletes and grassroots sports that promote a healthy lifestyle.
The agreement will see Dale Farm Protein Milk become the title sponsor of the 2020 Ulster Minor Football League competition.
Dale Farm Protein Milk is a fresh milk product with 25g protein per 500ml and contains only 1% fat as well as all the vital vitamins and minerals of regular milk.
The product is aimed at meeting the nutritional needs of sports teams and is available in leading supermarkets and convenience stores across the province in strawberry, chocolate and it's recently launched Madagascan vanilla and Arabica coffee flavours.
Senior Brand Manager, Dale Farm, Aisling Bremner said:
"We are delighted to come on-board as a new partner to Ulster GAA, fuelling the Minor Football campaign. We understand that players from a young age train to a very high standard, and our products are designed to help them get the extra edge when it comes to preparing, and repairing, hard-working muscles.
"Like Ulster GAA, Dale Farm is rooted in communities, given our company is owned by 1,300 farmers, so this partnership was a natural fit for us. We're looking forward to following the Ulster GAA Minor Football League closely and wish all the teams the best of luck."
President of Ulster GAA, Oliver Galligan commented:
"Ulster GAA is delighted to announce our new partnership with Dale Farm and warmly welcome the added profile that they will bring to the Dale Farm Protein Milk Ulster GAA Minor League. Like Ulster GAA, Dale Farm have a strong community focus and we look forward to working with them to help fuel our players after training and games."
For more information on Dale Farm Protein Milk, visit www.dalefarmprotein.com