Ulster GAA host first ever Wheelchair Gaelic Football tournament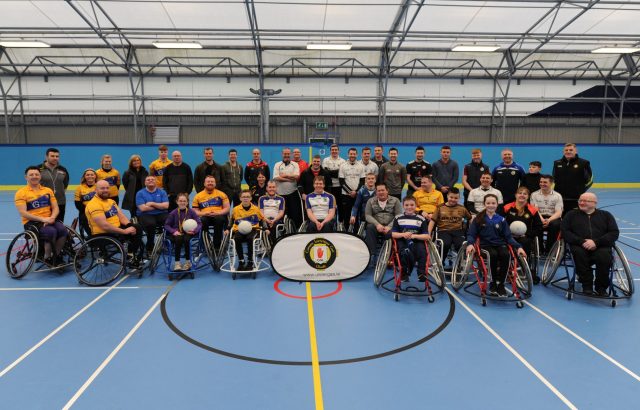 On Saturday Ulster GAA hosted their first Wheelchair Gaelic Football tournament at Mid Ulster Sports Arena, Cookstown.
The tournament was open to anyone, those with a physical disability and those without. On the day six teams competed for the trophy with GAA clubs from three counties represented:
Derry – Limavady Wolfhounds
Down – St Paul's Hollywood
Tyrone – Clonoe O'Rahillys, Cookstown Fr Rocks, Galbally Pearses and Strabane Sigersons
Although many of the players were novices in regards to using a wheelchair the quality of the games were of a very high standard and very competitive. Each team consisted of six players and the event was played off with two groups of three, each game was played six minutes per half with a two minute half time.
Winners Group A – St Paul's Hollywood
Winners Group B – Clonoe O'Rahillys
Before the final took place players and officials held a minutes silence in memory of Adrian McCloskey from St Ergnats Moneyglass who lost his life on the Friday morning.
The final started at a high pace with the wood work being hit by both teams on a few occasions but it was St Paul's who took the lead at the interval, on the restart they struck again to go two up.
Colm Brady's Clonoe battled hard but the movement up front by Peadar Heffron's St Paul's team couldn't be matched in the dying minutes as St Paul's hit two more goals to be crowned Ulster GAA Wheelchair Gaelic Football champions for 2020.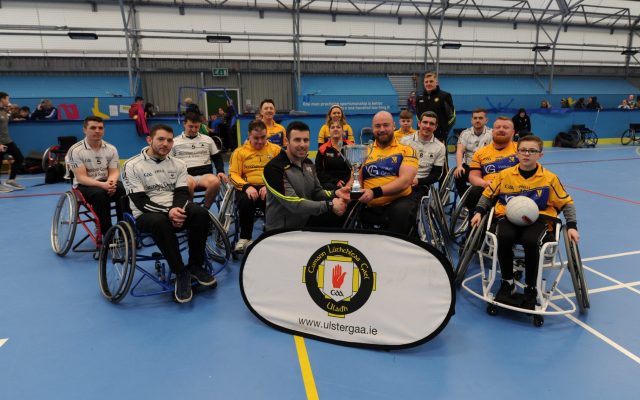 Development Oficer and event organiser Shane McCann said: "This is the first competitive event for Wheelchair Gaelic Football it had went extremely well, there is currently a competitive structure in place for Wheelchair Hurling and it is hoped that this can be the start of something similar for Wheelchair Gaelic Football.
"I would also like to encourage anyone out there to come along to any of our participation hubs to try out the games including those players like myself who have played for their GAA clubs but injuries have caught up with them, you will not realise how competitive and enjoyable these games are until you actually give them a go."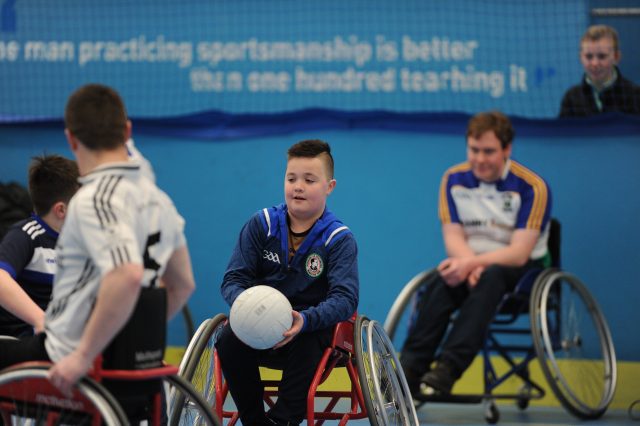 If you or your GAA club are interested in entering/ hosting an event please get in touch.
Contact: shane.mccann.ulster@gaa.ie / 079 2052 8793