Club Maith: A Club Development Journey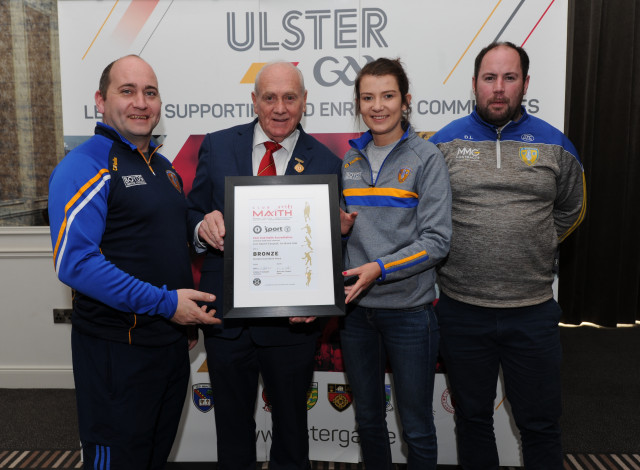 With all collective GAA club activity ceased at present could this be an opportunity for your club to review how it is currently operating both on and off the field of play?
Has your club considered the Club Maith process?
Club Maith is a development journey, not an end result. It helps clubs 'get themselves in order' through benchmarking against best practice. In doing so it encourages them to aim for excellence in the core areas of GAA club activity, namely: Governance; Community Engagement; Coaching & Games; A Safe Environment and Safeguarding Members. Club Maith is an approach to club development that is relevant to, and can be adopted by all.
Ulster GAA have introduced an online portal aimed at streamlining the process and improving the experience for clubs seeking to attain Club Maith Accreditation.
To obtain accreditation, clubs are asked to provide evidence that they meet a series of criteria. This is done by uploading evidence onto the online portal and by demonstrating good practice at a club visit conducted by an allocated Club Maith Facilitator.
There are four levels of award, Bronze, Silver, Gold and Platinum and a pathway has been introduced in which clubs are required to be accredited at each stage before progressing.
If your club is currently not Club Maith accredited but you are interested in applying and want to register your interest or just have a general question, please contact fionntan.odowd.ulster@gaa.ie
The Club Maith Portal and support material is hosted on a microsite accessible through the Ulster GAA website www.ulster.gaa.ie/club-maith