Ulster GAA urges members to have a safe & responsible St Patrick's Day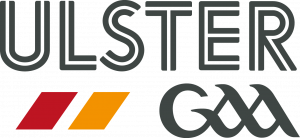 Ahead of St Patrick's Day 2020 and in light of the ongoing Coronavirus outbreak, Ulster GAA is calling on it's young members to celebrate responsibly by following social distancing measures to protect Grandparents, Parents or Family members who may have underlying health conditions.
Given the ongoing spread of Covid-19 Comhairle Uladh is urging young members to stay off the streets of The Holylands throughout St Patrick's Day & are already encouraged by the decision of some young students not to visit the area.
Remember, celebrate the feast day our national saint by behaving in a responsible manner.
The Association is encouraging all members to continue to follow the guidelines which have been provided by the relevant health authorities.
See below information for clubs relating to the current Covid-19 outbreak –
WHO Guidance – How to hand wash poster
WHO Guidance – How to hand rub poster
HSPC – Cover your cough & sneeze the right way
Department of Health – Covid-19 Poster