Sport NI open applications for Covid Safe Sport Packs for clubs in Six Counties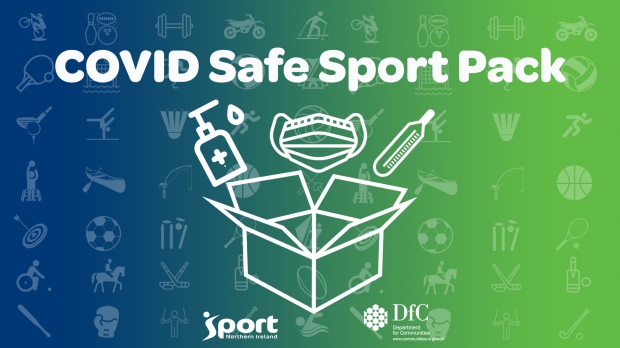 GAA clubs in the Six Counties can avail of a 'COVID Safe Sport Pack' as part of a new Sport NI programme in partnership with the Department for Communities.
The programme aims to assist sports organisations with their management of the ease of lockdown and a safe return to sport during the COVID-19 pandemic.
The contents of the packs are designed to reflect current scientific evidence around the most effective methods of reducing the infection of COVID-19 including;
– Increased hygiene measures (including hand hygiene)
– Use of PPE when social distancing cannot be maintained
– Links to education material around best practice and minimising infection spread
These packs are designed to help sports clubs meet Government and PHA guidelines around a safe return to sport and assist in providing materials for the implementation of risk mitigation protocols for COVID-19 infection control.
There will be initially 2500 packs available, allocated on a first come first given basis. No deadline had been set for applications, however Sport NI advise that clubs should apply as soon as possible.
Applications can be made directly through: https://bit.ly/2Gi7woC.
Further information on the packs and all return to sport information can be found on Sport NI website: www.sportni.net.
If you need help or if you have any questions please contact: Email: covidsafe@sportni.net
Pack Contents
| | |
| --- | --- |
| Item | Quantity per pack |
| Hand sanitiser per 1 litre | 15 |
| Hand sanitiser dispenser | 3 |
| 750ml Trigger Spray Bottles | 6 |
| Hypochlorous acid (HOCl) per 1 litre | 15 |
| Blue roll cleaning paper | 6 |
| Surgical face masks | 200 |
| Gloves (pack of 100) | 2 |
| Fluid repellent apron | 100 |
| Face shield | 5 |
| Infrared thermometer | 1 |
| Information pack | 1 |