Ulster GAA release Club Audit Report 2020
The Ulster GAA Club Audit Report 2020 aims to provide our Province and our Counties with an insight around Coaching, Games, Volunteerism, Membership, Facilities, Scor, Irish language and much more.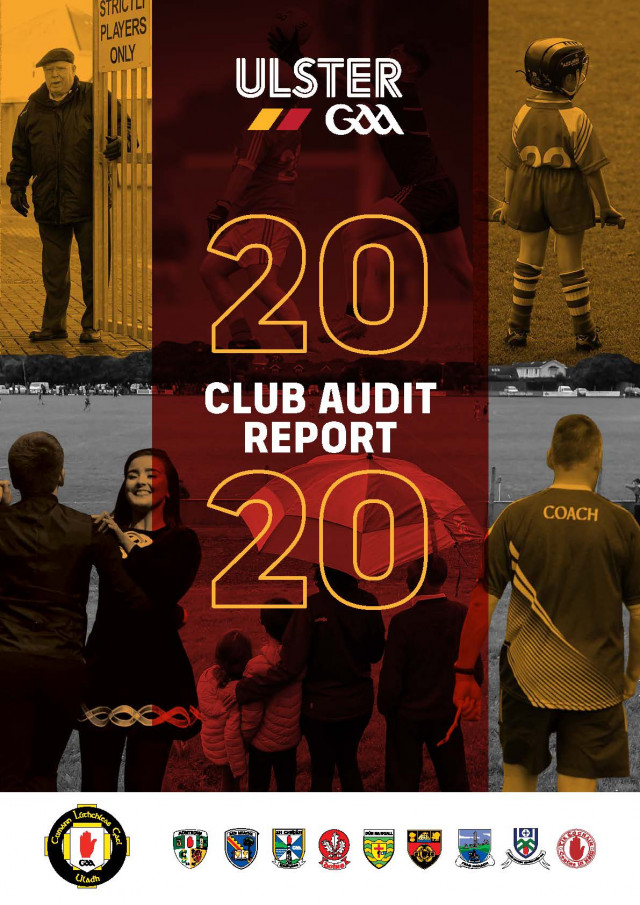 Ulster GAA has never undertaken such an extensive audit of its clubs as it has done with this project. The findings have thrown up some challenges and issues for the Association and it is helping to inform the development of the Ulster GAA Strategic Plan for 2021-2024.
Speaking about the recently released report, Uachtarán Comhairle Uladh Oliver Galligan said:
"From the evidence, it is clear that the family of Gaelic games is vibrant in Ulster. However, we cannot be
complacent as there is a need to move hurling forward and a clear need to support our small and medium sized clubs, to consolidate the great work being done by coaches, volunteers and administrators.
"Recently, the Covid-19 pandemic has had a huge impact on our membership – it has decimated our games programme at all levels and will change the way we function as clubs, counties and a Province. We will face many new challenges across our communities as we moving forward and this will require new thinking and new ways of getting things done. This report provides a great baseline for each County and for the Province as to where we are in 2020 and where we need to focus our efforts and resources over the next few years."
He added:
"I would like to acknowledge everyone who has been involved in the delivery of this report. In particular, I would like to thank the Gaelfast project team for their partnership and cooperation with the important aspects of the research design. Additionally, my thanks to the Provincial and County staff who visited over 345 clubs to gather information and support our clubs in the submission of their documentation.
"Finally, I would like to thank the Chief Researcher, Dr. David Barrett (Sheffield Hallam University) for his patience and insights, and also Dr Paul Donnelly (Gaelfast), Dr Eugene Young, and Diarmuid Marsden (Ulster GAA), who took the lead on this piece of work."
Download a copy of the Club Audit Report 2020 HERE.