Sports Hardship Fund reopens for applications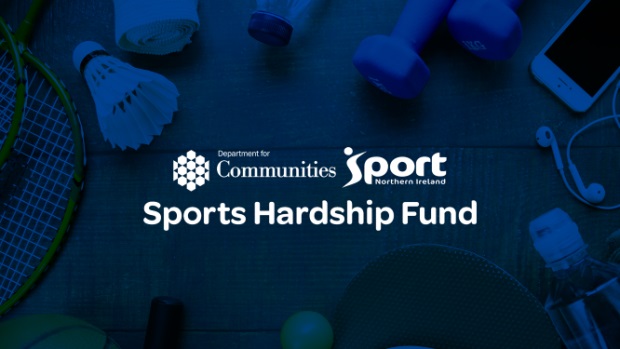 The NI Department for Communities has announced the Sports Hardship Fund, which has supported more than 500 sports clubs with £1M funding, has reopened.
The fund further helps sports clubs and other organisations to delivering sporting activities who are still experiencing financial hardship.
The Sports Hardship Fund will open via the
Sport Northern Ireland
website today and clubs and sporting organisations will be able to submit applications for support up to £2,000 if it is their first Sports Hardship Fund application.
This next phase will prioritise new applications for £2,000 and now includes club and organisations who 'block book' (hire) their facilities as well as owning or leasing facilities.
Returning applicants may also apply for a £1,000 top up to their award if they have fully expended the initial £2,000.
What will they fund?
The fund has been developed to help sport and physical recreation organisations meet their obligations, in particular fixed costs, which are no longer supported with revenue as a result of coronavirus. This might cover expenditure on:
Facility Hire i.e. block bookings.
Rent/lease payments
Heat
Light
Utilities
Water Rates
Essential grounds/facility maintenance (to maintain a state of readiness)
Some Insurance (essential building/contents insurance, public liability, pro-rata)
How much will they fund
Each successful applicant (previously not in receipt of a Sports Hardship Fund award) will receive £2,000 towards eligible costs incurred from 1st April 2020.
Applicants who have previously received funding from the Sports Hardship Fund may be eligible for an additional grant of £1,000,
Priority will be given to those applicants not previously in receipt of a Sports Hardship Fund award.
Organisations should not apply if they have:
Received grant funding through the Department for Economy Retail Hospitality, Tourism and Leisure Grant.
Where to apply
http://www.sportni.net/funding/our-funding-programmes/sports-hardship-fund-2/

This fund will close for completed applications at 12 noon on Thursday 5th November 2020.
Help and Advice
If you need help or if you have any questions please contact: