Coláiste Feirste: Ag dul ó neart go neart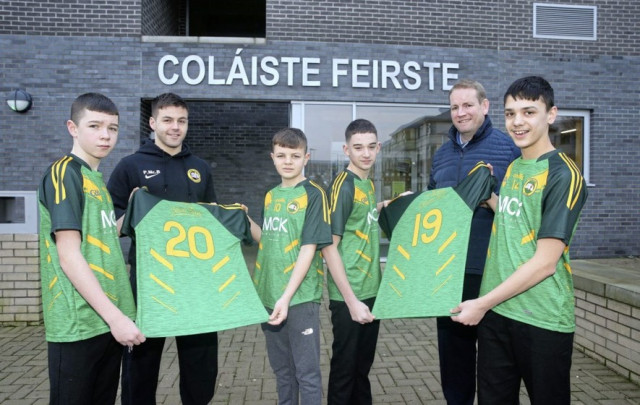 I gcroílár iarthar Bhéal Feirste, is í Coláiste Feirste an t-aon mheánscoil Ghaeilge sa chathair. Bunaíodh Coláiste Feirste in 1991, gan cláraithe ag an am ach naonúr. D'fhás an scoil ó shin, le níos mó ná 700 cláraithe agus pleananna ar bun tuilleadh forbartha a dhéanamh sna blianta atá amach romhainn, le 900 cláraithe faoi 2023.
Situated in the heart of west Belfast, Coláiste Feirste is the city's only Irish medium post-primary school. When the school was first established back in 1991, the first enrolment consisted of just nine students. Since then, the school has grown exponentially with a current enrolment of over 700, with plans to expand further in the coming years to over 900 by 2023. 
Is mian le Coláiste Feirste cuidiú leis na daltaí a bhféiniúlacht agus a gcultúr sainiúil féin a thuigbheáil agus a cheiliúradh, agus sainmheon Gaelach na scoile lárnach san aidhm seo.  Is scoil lán-Ghaeilge í Coláiste Feirste, is í an Ghaeilge an uirlis is tábhachtaí maidir le hoideachas na ndaltaí agus caithfidh siad a gcuid féin a dhéanamh di le linn a saoil scoile agus iad ag cur le foghlaim na ndaltaí eile.
The school uses Irish language as the most important instrument for their student's education, constantly encouraging them to make Irish their first language and to use it throughout the school day, enabling them to enhance their own educational potential. This in turn assists students in understanding and celebrating their identity and culture.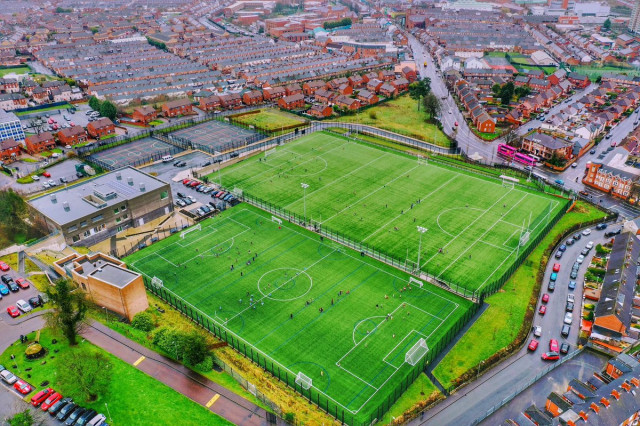 Úsáideann daltaí Choláiste Feirste an Ghaeilge mar mhodh cumarsáide na himeartha. Ar an dóigh seo, tá próiseas na foghlama beo ar an pháirc, agus téarmaíocht nua in úsáid nach mbeadh le cluinstin in seomra ranga.
Tá níos mó ná dáréag sa scoil ag obair ar chur chun cinn na gcluichí Gaelacha, agus imreoir Aontroma Pádraig Mac Giolla Bhríde ar an stiúir. Tá múinteoirí na foirne seo ag tógáil ar obair na mblianta agus ar an dul chun cinn atá déanta acu ionas gur féidir leo ardchaighdeán imeartha a bhaint amach. Glacann Coláiste Feirste páirt sna comórtais a eagraíonn Scoileanna Uladh i ngach cóid de chuid an CLG, agus d'éirigh go geal le foireann na mbuachaillí agus le foireann na gcailíní ar na blianta déanacha.
Central to that celebration of identity and culture are Gaelic games, with the students using Irish on the field and as they play. This allows learning to continue on the field as they playing, learning new terminology they would not otherwise meet in the classroom.
Patrick McBride, current Antrim Senior footballer, leads a strong crew of a dozen or more teachers committed to the provision of Gaelic games in the school, and they continue to aspire to better things, looking to build on progress made in recent years and play at a higher level to further develop their players. Coláiste Feirste take part in all Ulster Schools competitions across the four codes and have achieved notable success in recent years with the both their boys and girls football teams.
Is cinnte gur thacaigh Gaelfast, tionscnamh suaitheanta de chuid an CLG i mBéal Feirste, go mór le bua an spóirt sa scoil agus sna clubanna máguaird: Naomh Eoin, Naomh Gall, Gort na Móna, Laochra Loch Lao, CLG Chairdinéil Uí Dhónaill, CLG Phádraig Sáirséil, Naomh Pól agus CLG Mhíchíl Mhic Dhaibhéid. Cuireann clár cóitseála seach-churaclaim le ceachtanna an churaclaim féin, agus cóitseálaithe o Gaelfast agus ó fhoireann na scoile páirteach.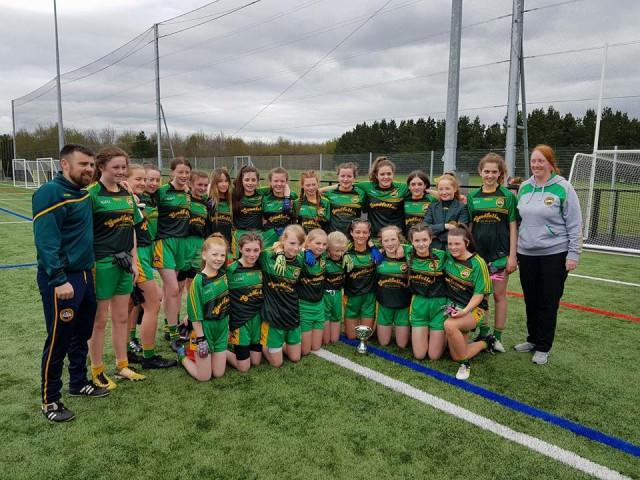 The support received from the Gaelfast project, Belfast's flagship GAA initiative, has helped to further develop the talent within the school and its numerous feeder clubs; St John's, St Gall's, Gort na Móna, Laochra Loch Lao, O'Donnell's, Patrick Sarsfield's, St Paul's and Michael Davitt's. Curricular PE lessons are complimented by a strong extra-curricular coaching programme delivered by Gaelfast coaches alongside the teaching staff.
Caithfidh gurb é an dul chun cinn is mó atá le feiceáil ag Coláiste Feirste féin ná gur osclaíodh Spórtlann na hÉireann in 2018. Tá cead ag na daltaí úsáid a bhaint as na háiseanna seo le linn an lae, agus fáilte roimh chách chun na spórtlainne san oíche.
One of the most important developments in recent years has been the opening of Sportlann na hÉireann, a state-of-the-art sports facility which has revitalised the sporting scene in the school and the wider west Belfast area.
Opened in 2018, as well as an impressive indoor area the school boast a full sized 4G GAA pitch on their doorstep, with students having full use of facilities during school hours and the public having access in the evening.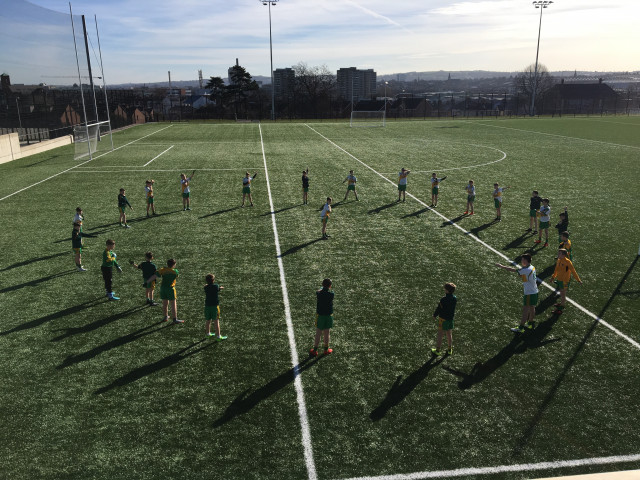 Coláiste Feirste continue to inspire and instil the ideals of Irish identity and culture amongst its students, and every opportunity is given to students to develop themselves both on and off the field of play.
Le haghaidh tuilleadh eolais, féach thíos/ for more information, see below:
Más maith le do scoil páirt a ghlacadh san fheachtas seo, nó sna chluichí Gaelacha, déan teagmháil le Tricia Ní Chearra: tricia.nichearra.ulster@gaa.ie nó le Niall Muldoon: niall.muldoon.ulster@gaa.ie.
If your school wishes to take part in this campaign, or in Gaelic Games, you can contact CLG Uladh staff on the email addresses given above.