Declan Bonner: "It won't be handed to us. Our performance levels have to be up there"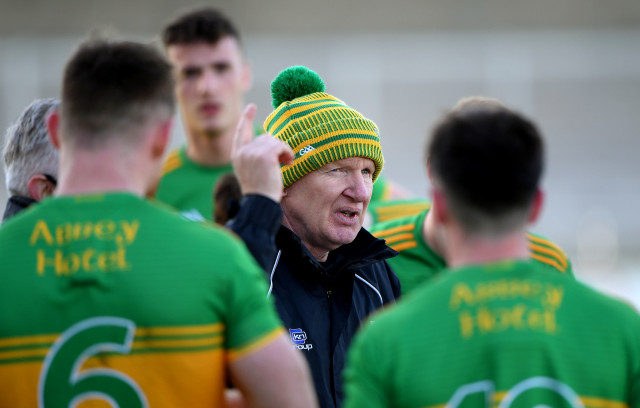 Donegal manager Declan Bonner says his side will need replicate the same purpose and conviction from their powerful Ulster SFC Semi Final performance against Armagh going into Sunday's final against Cavan.
Donegal had blown Armagh away by halftime at Kinsgpan Breffni, rattling off seven scores in a row before Peadar Mogan seared through the defence to crack home a goal to go in 1-12 to 0-3 ahead at the interval.
Armagh were unable to muster up the same type of second half comeback that Cavan have produced several times so far in this year's campaign, and Bonner, while impressed at what he saw from his Donegal players, says they must be prepared to deliver a similar performance if they are to overcome a particularly resilient Breffni side.
"There was plenty to like about it. We went about our business in a real professional manner. The lads' work rate was top class. We built a big lead and the goal from Peadar Mogan was always going to be a big, big score. There is plenty of room for improvement and we'll continue to look for that.
"Any day you go out, it fell for us on Saturday. We had the breeze in the first half. We made full use of it. The period after the first water break, we kicked 1-5 pretty quickly and the goal was always going to be a big score.
"That was a pleasing performance. Every day is different and we have to take it into the game against Cavan. They have shown that they're a team that is never beaten and they'll stick it out for 75 minutes.
"Against Tyrone, we got off to a poor start and we got our act together against Armagh. Mickey and Cavan will be looking to see where they can improve. We have to bring work rate and energy again. We will have to earn the right to go and win that title. It won't be handed to us. Our performance levels have to be up there."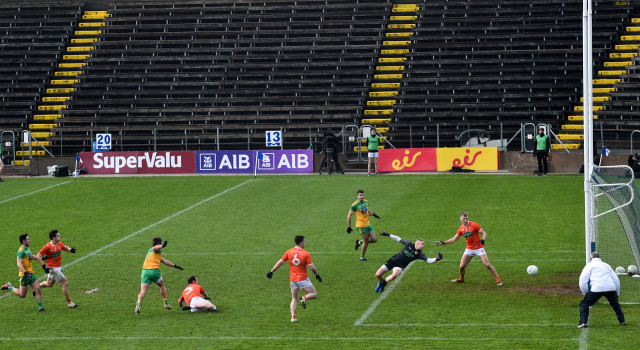 This has been a halcyon era for Donegal football. The county's second All-Ireland victory came in 2012, 20 years after their first, and they have collected five of their ten Ulster titles have been in the past decade. Bonner is responsible for the last two of those, but his influence stretches back further to youth squads from the start of Donegal's golden period.
"Jim [McGuinness] came in and he took a group of players very quickly to an Ulster title. All of a sudden, they won an All-Ireland within two years. At the same time, we were building with a group of young lads who have come through in the last couple of years. That goes back to 2012 when I went in at under-15 level.
"There are 10 or 12 of those guys now. Both teams got to an All-Ireland final in 2014. It has been slowly, steadily building. We went a long number of years before we got to an Ulster. Until 2011, Brian McEniff was the only man who managed Donegal to Ulster. It was a barren spell after '92. It has been gradually building. Since 2011, it has been a pretty good time."
From that 2012 team, the evergreen Michael Murphy and Neil McGee remain as two colossal figures at then end of the Donegal team. Ryan McHugh and Paddy McBrearty have also been integral to Donegal's success in recent times, and both are still relatively young enough to suggest they have many years left in the Donegal jersey.
This year newer faces have come in and led the charge, particularly the dynamic Mogan in his debut year, while the likes of Michael Langan and Ciaran Thompson have come to the fore. Bonner believes a steady influx of players each year is vital to sustained success.
"I'm a great believer in taking young lads in. If they're good enough, they're old enough. They have come in with a seriously good attitude. Just because you have a talent doesn't mean you'll be a good inter-county footballer. You have to have that commitment to the cause.
"From squad point of view, it's important to freshen things up every year. We always look at players who can come in and give us extra energy. They have fitted into the group well."
"It's an important game anyway, an Ulster final. There is no backdoor now so every game has been hugely important. This is it, do or die. We are treating the Cavan game the exact same. There is a huge opportunity in winning an Ulster final. There is a huge carrot dangling there for whoever takes it."