Mickey Graham: "I felt that while the League is important, Championship is where it is at."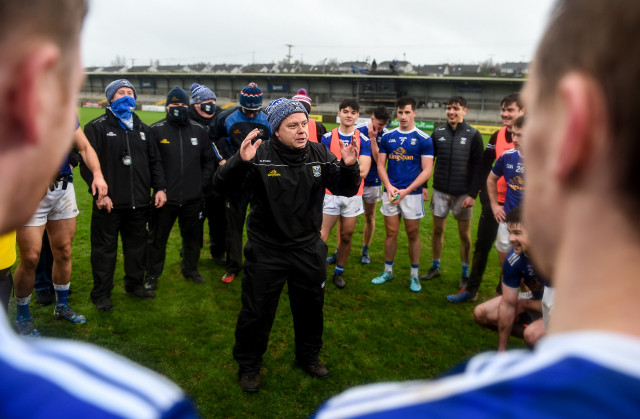 Cavan manager Mickey Graham believes his side's form in the Ulster Championship in recent years has shown the county's true footballing quality.
Graham took over as Breffni boss ahead of last season following a successful spell in Longford club football where he managed Mullinalaghta to back-to-back county titles in 2016 and 2017, as well as a famous Leinster club title.
His two seasons so far have brought successive National League relegations from Division One to Three, but in Ulster Championship football Graham's Cavan have amassed five wins, the equivalent of what the county achieved from the previous four campaigns.
Last year Cavan reached their first provincial final in 18 years, and they are back there again this Sunday to take on the same opponents, Donegal.
"Yeah, it is something I've said from day one," says Graham. "We had come up short a couple of times in the Championship. We fell just short against Monaghan a few years, a couple of points here or there. I felt that Cavan traditionally have always been a great Championship team.
"I felt that while the League is important, Championship is where it is at. That is where you really test the barometer. I said from day one that I wanted to try to win more Ulster Championship matches, I probably put a lot of focus on that. While the League is important to us, it isn't the be all and end all to be honest.
"I'm just delighted the lads have got to experience an Ulster Final. A lot of good players have gone through the mill for Cavan, and they never got this experience. Now some of them are going to get playing a second Ulster Final in as many years."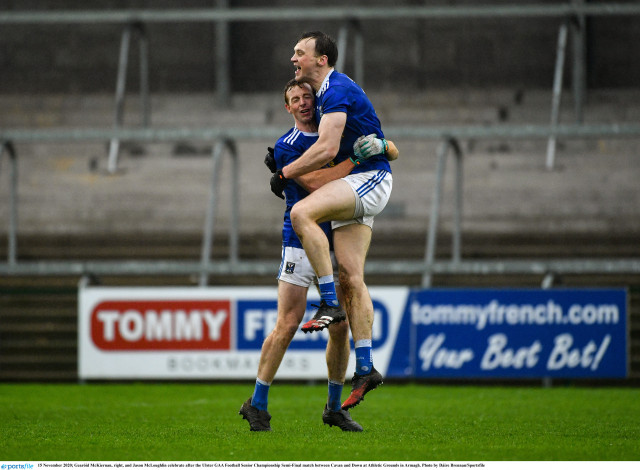 Graham says the build-up for this year's game differs hugely from the 2019 decider. The ongoing Pandemic situation has created a very different atmosphere, with the Championship being played in November and without the attendance of supporters at games.
Another consideration according to Graham is the novelty that surrounded last year's match at Clones. Cavan had waited almost two decades to appear in an Ulster Final, and reaching it whipped the county into a frenzy. Now they're back in another decider just a season later, and Graham believes this and the other external factors has made Sunday's game appear much lower key.
"I'm a rep by nature, but you go around and there is no buzz. You don't see anybody. Last year the place went berserk. We were in our first Ulster Final in 18 years and the supporters had nothing to cheer about, rightly so.
"This year there's none of that and it's just another game. That is the way we will approach it, the experience of last year, you'd be hoping you have learned from it. You just treat this as another game and what it is an Ulster Final. It's basically just a game of football in the middle of winter."
It is hard however to downplay the drama however that has embodied Cavan's run to the final. Having come off the back of league relegation and straight into the Championship campaign with a tough First Round clash with Monaghan, Cavan produced a stirring comeback to win at the end of extra-time in Clones, thanks to Raymond Galligan's amazing game-winning kick in the last moment.
They then overcame Antrim a week later before mounting another remarkable recovery to defeat Down in last weekend's semi-final.
This Sunday will be Cavan's sixth game in as many weeks, a hectic schedule of football unmatched by any team in the country in the last month and a half, but Mickey Graham is far from complaining.
"This is our sixth week in a row and if you had said that at the start of it, we'd have taken your hand off," he remarks.
"We are just delighted, just taking it one week at a time. The one thing I'm really delighted for is the people at home who had nothing to look forward to at the weekend because of the situation we find ourselves in. This has given them great joy and something to look forward to.
"It isn't just all about the football, it is about being able to lift people's spirits. The way the lads have been performing in the last three games has done that. Sometimes we haven't really been playing well, but the determination and resilience has lifted the spirits more so than the performances maybe."