Online training series launched to make your club more inclusive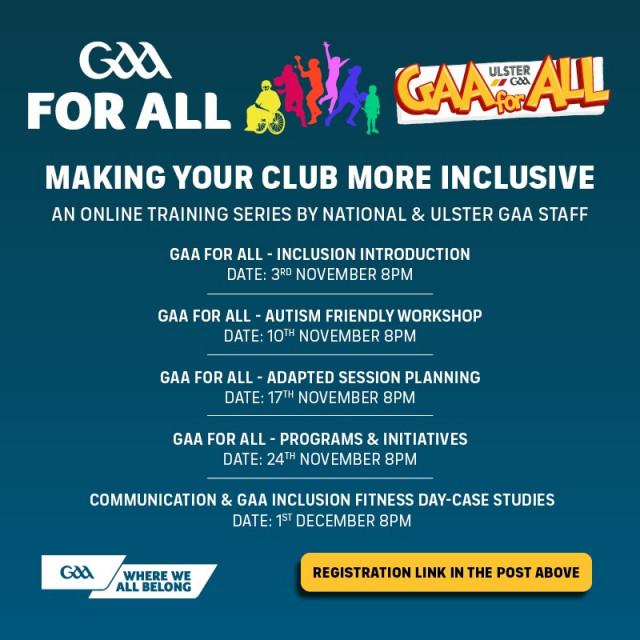 Ulster GAA and National GAA are delivering a series of online workshops over the next five weeks aimed at promoting inclusion within clubs.
Beginning this week, the five-part training series will centre around the 'GAA For ALL' initiative. The training will communicate key coaching points and look at best practices in inclusion and how we deliver for children and adults of all abilities and needs.
By the end of these training sessions, participants will have a better understanding of inclusion in the GAA and where to go for further resources.
Each session will last 30 minutes approximately, and will be hosted via Zoom to host the event. The event will start at 8pm and will be recorded.
Register for the weekly workshops below: