Ulster SFC Final Preview: Cavan v Donegal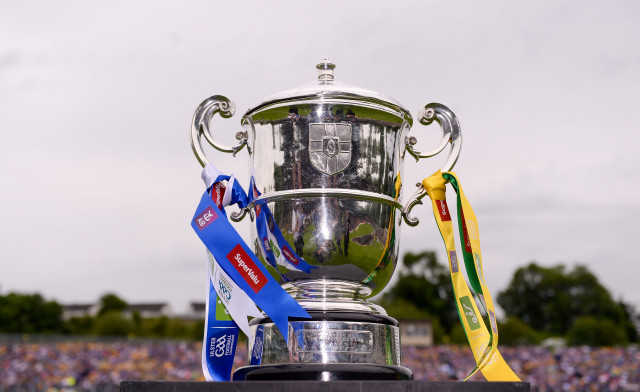 ULSTER SFC FINAL
Cavan v Donegal
Athletic Grounds, 4pm
Today's meeting of Cavan and Donegal at Athletic Grounds is a repeat of the 2019 Ulster Final, with the Tir Chonaill men winning that day 1-24 to 2-16.
This year's decider has swapped the usual summery June afternoon for an altogether harsher November climate. Changed too will be the absence of thousands of supporters in the ground, the surreal atmosphere of an empty stadium an indication of a simply extraordinary 2020 GAA season.
But the Ulster championship has persevered through the past four weeks and has still lived up to the billing, once again bearing its annual hallmarks of highly competitive football and keenly contested matches.
Both counties have Ulster Championship records that seem to run conversely. Cavan are the most decorated county in the province by a long distance, with 39 Anglo-Celt cup wins amassed across their famous footballing history. However, almost all of those came in the first half of the previous century, and they've only won once (1997) since 1969.
Three years later in 1972 Donegal collected the very first of their 10 Ulster crowns, but in recent years they have been a familiar presence on the winners' podium, with five titles arriving in the last ten years. Today will be their ninth final appearance of the decade, with Michael Murphy captaining them every time.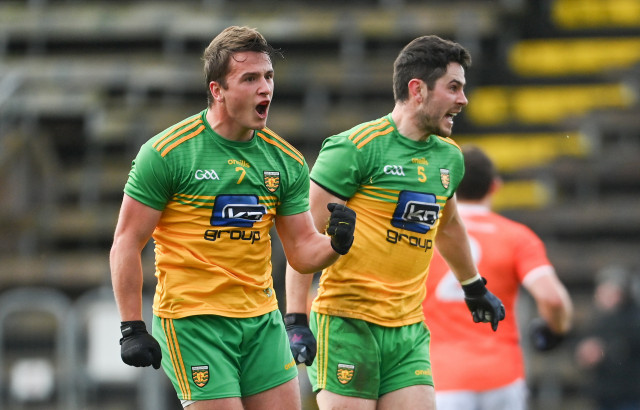 Cavan's appearance in finals had been less auspicious, with 2001 the last time they'd contested a decider until Mickey Graham guided them to the finale last year. Graham was a player in '01 and in the 97 glory, and how he'd love to deliver Ulster number 40 back to the Breffni county as manager today.
"Considering the tradition and everything else that's gone with it, it definitely has been too long," he commented this week. "Cavan have the most amount of Ulster titles. To think that we haven't won since '97 and before that it was '69.
"It's a long, long time in the making. Cavan people crave for success and unfortunately, we've had nothing to shout about in 23 years. It's long overdue."
Their run to this year's final has been a series of exhilarating moments, with big comebacks mounted against Monaghan and then Down to take their place at the Athletic Grounds today.
With the final two games of the league added in, this will be their sixth game in as many weeks. No other team in Ireland has played as much football as them in the past month and a half.
"This is our sixth week in a row and if you had said that at the start of it we'd have took your hand off," said Graham. "We are just delighted, just taking it one week at a time. The one thing I'm really delighted for is the people at home who had nothing to look forward to at the weekend because of the situation we find ourselves in.
"This has given them great joy and something to look forward to. It isn't just all about the football, it is about being able to lift people's spirits. The way the lads have been performing in the last three games has done that. Sometimes we haven't really been playing well, but the determination and resilience has lifted the spirits more so than the performances maybe."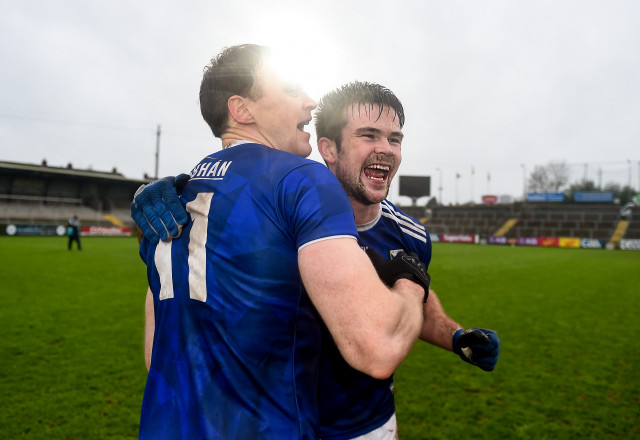 Donegal boss Declan Bonner remains unbeaten in his second stint as Donegal senior manager. Having held the post from 1997 to 2000, his return to the job in September 2017 has yielded two Ulster titles thus far, and victory today will secure a provincial three-peat not achieved since Armagh in 2006.
"It's an important game anyway, an Ulster final. There is no backdoor now so every game has been hugely important. This is it, do or die. We are treating the Cavan game the exact same. There is a huge opportunity in winning an Ulster final. There is a huge carrot dangling there for whoever takes it."
His own memories of that previous managerial spell, and his glory days as a player which brought him an All-Ireland medal in 1992, are from a different era. What matters is the here and now, and Donegal's ambition in 2020 and ahead.
"The whole thing has changed. Back then [1997-2000], we didn't know any different. I was still dealing with guys that I had played with in '92.
"Football was different and it has changed even over the last three years. It's evolving quickly. We have a very professional backroom team and a group of players who are totally committed. They want to work and want to learn.
"This is a great place to be – but it's only a great place if you win it."