Volunteer in Focus – Seamus Fay (Loughinisland GAC)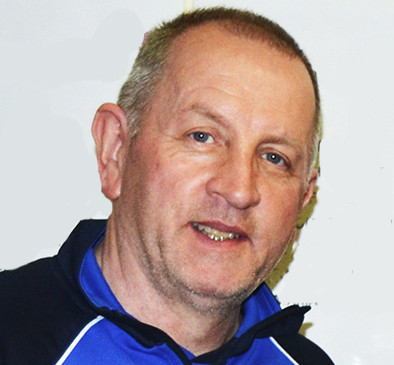 To celebrate today as International Volunteer Day 2020, Ulster GAA shines a spotlight on a volunteer who after a lifetime of contributing to his club last week stepped down as chair of Loughinisland GAC.
Seamus Fay's contribution to Loughinisland GAC has been immense in his three years as club chairperson.
He was vice-chairperson when the Club won the Ulster Intermediate Football Championship in 2015 which heralded a new era at Macartan Park and was the springboard for success on and off the pitch.
Seamus took up the chairperson's role in 2017 and the club continued to grow from strength to strength, but at a much faster and more managed pace.
During his tenure Loughinisland Senior Men secured their status back into the top tier of Gaelic football in Down, moving back up into Division 1.
Off the field, Seamus gathered a strong team around him and put the structures in place that underpinned the club plan, The Blue Wave. This five-year plan mapped out detailed plans for the future of the club, describing how it could be executed in a structured way within specific time framework.
As part of this plan several working groups were set up. One of these was the development group which was tasked with achieving the Ulster GAA Club Maith Awards. Seamus was part of this sub group and played a significant role in helping Loughinisland secure Bronze, Silver and Gold.
As with any Club, finances are always an issue. The club had a small Club Lotto but Seamus was the driving force in moving that to what they have now. 'Island Lotto', with a jackpot of £10000, is the main source of income for the club. During the past two years alone the club's debt has been reduced by 25 per cent, mostly down to this initiative.
Seamus oversaw the club's new Health and Wellbeing Centre, from conception to building to the delivery of a superb community facility. This is the club's way of offering a first-class service to everyone in the local community whilst improving the resource for players and members.
Last year Seamus brought back the Parish Annual Dinner for the older people of the parish. Working with the Church, Loughinisland brought together so many of older friends and neighbours to a tradition that had fallen away.
Island Games was created under Seamus's watch. He was very much part of the team that set out to provide health, fitness and fun to the club's members and wider community.
He has recently worked to ensure the formation of the Blues Uni Team. As young people moved away from home he ensured that a network was set up so that no matter where they moved to they always had access to their Club peers.
Seamus contributed so much, this is just a snapshot of what he has achieved during his time as Chair. He has stood down to allow space for others, but will continue to play a vital role in the promoting the success of his club on and off the field.