Ulster GAA welcomes announcement on Sports Sustainability Fund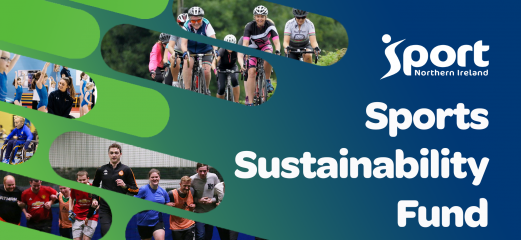 Ulster GAA has welcomed today's announcement by Sport NI, highlighting the allocation of the first tranche of funding from the Sports Sustainability Fund.
The funding allocated to Ulster GAA will help the organisation in its quest to rebound from the financial hardships posed by Covid-19 and will be vital to the re-establishment of delivery programmes that have been severely curtailed over the past year.
Welcoming the announcement Ulster GAA Chief Executive Officer and Provincial Secretary Brian McAvoy said:
"I wish to sincerely thank the Executive, the Communities Minister and her Department and the team at Sport NI for the establishment and administration of this Fund which is a welcome boost for the sporting community.
"Ulster GAA has worked closely with Sport NI in relation to our submission and we are pleased to learn that our application for £1.44m has been successful. This is a welcome development following a year in which we have been financially challenged and where our revenue streams will continue to be severely dented for a considerable period to come.
"I thank the staff at Ulster GAA who prepared our submission and who worked diligently with our counties and clubs in ensuring that their applications and accompanying documentation were consistent with the criteria of the Fund.
"The applications of our constituent units remain under consideration and we anticipate that Sport NI will be in a position to allocate a further tranche of funding to successful applicants before the end of this month.  We will advise our units accordingly when further detail is made available to us.
"Following on from the announcement earlier this week of 'The Executive's Pathway Out of Restrictions' there is a growing positivity in the community and this latest development is another important driver in our recovery process."
Sports Sustainability Fund Awards List – http://www.sportni.net/funding/our-funding-programmes/sports-sustainability-fund/sports-sustainability-fund-awards-list/