Return to squad training and competitive games in the 'Six Counties' – COVID-19 guidance from Ulster GAA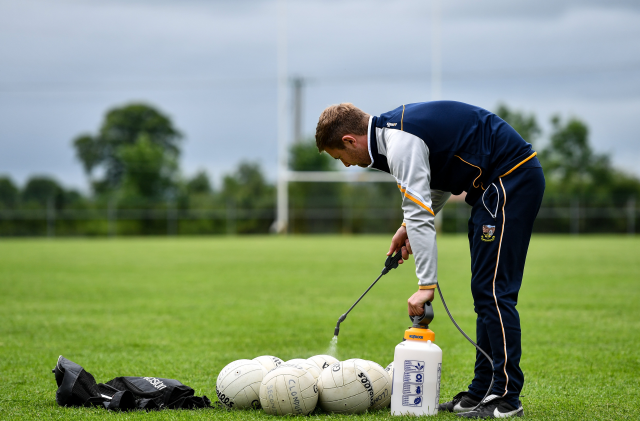 The NI Executive at their meeting on 15th April 2021 confirmed that squad training and competitive outdoor sport could return on Friday 23rd April 2021.
This followed the first phase where 15 people (including coaches), could resume in the 'Six Counties' on Monday 12th April 2021.
As a result of the announcement Ulster GAA, following consultation with the GAA COVID Advisory Group and the Department for Communities/Sport NI, is providing the following guidance to our clubs in the 'Six Counties;'
1. From 23rd April 2021 full squad training can resume for youth and adult teams in preparation for a return to the playing of our games.
2. From 1st May 2021 challenge matches are permitted subject to County Committee and Provincial Councils being informed in advance through the proper channels. Such challenge games must be played in the 'Six Counties' and can only involve teams from the 'Six Counties' and at club level only.
3. From 7th May 2021 competitive games under the control of County Committees can re-commence for youth and adult teams.
The following regulations apply in relation to the playing of games and training sessions in the 'Six Counties':
a. The maximum number of personnel involved at games/training must not exceed 100 persons under any circumstances. This includes players, team managers, officials, support personnel, medical etc. and media personnel, if appropriate.
b. The attendance of spectators is strictly forbidden including parents/designated persons at youth games/training. If a parent/designated person wishes to remain on-site for the duration of the game/activity, they may do so in close proximity to the event (e.g. in their cars) and must also have completed the GAA online health questionnaire prior to leaving home. It is important again to emphasise that the attendance of spectators is strictly forbidden.
c. These arrangements apply to both GAA controlled venues and non-GAA controlled venues, such as local authority pitches.
It is both a great privilege and a great responsibility that our GAA units have been permitted to resume training and competition at this time and visible compliance from all of us is required.
It is anticipated that we will not be in a position to report on the potential dates for return of adult activity in Cavan, Donegal and Monaghan for a further 7-10 days. This, of course, is dependent on future announcements from the Irish Government/NPHET. Underage activity, under strict conditions, can resume from 26th April.
It is essential that both Executive and GAA protocols are observed at all times. In particular clubs should ensure that they;
1. Refresh risk assessments/action plans
2. Promote HANDS-FACE-SPACE messaging via signs.
3. Keep records for contract tracing.
4. Enforce rules on no spectators (including parents/designated persons dropping children off) should be present during training or games. As referred to earlier parents/designated persons may remain in close proximity should they wish to do so.
5. Keeping all indoor facilities (except toilet/medical) closed at all times.
6. Ensure that each person attending training has completed the GAA online health questionnaire prior to attending – this must be done for every session. This includes a person/designated person accompanying a child and who intends to remain in close proximity to the event.
7. As per previous guidance, 2020 GAA Injury Benefit Fund cover has been extended to May 31 2021 and cover falls in line with the training and games activity permitted. No loss of wages cover is in place since January 1 2021.
8. All playing members must be registered on the GAA membership system Foireann in advance of returning to play/train.
For more detailed guidance on the GAA's Covid-19 roles and responsibilities see https://learning.gaa.ie/covid19roles
In addition to the above please note the following for units in 'Six Counties;'
Dressing Rooms remain closed;
All ancillary indoor facilities remain closed except toilet use;
Walking tracks (outside) remain open;
Outdoor Handball facilities only are permitted to open. Indoor handball facilities remain closed;
Gyms remain closed except where existing commercial contracts are in place. In such instances the Executive guidance must be strictly adhered to.;
Astro turf facilities hired outside of the GAA use can take place in accordance with Executive guidelines.
All Club fundraisers on GAA property should not proceed until restrictions on mass gatherings for other events are amended;
Social Clubs/Bars serving both alcohol and food are permitted to open (serving outdoors only) from 30th April 2021, in line with Executive protocols.
Covid-19 Roles & Responsibilities | GAA DOES
Inter-county senior training re-commenced on Monday 19th April, while outdoor non-contact training at underage level (again in pods of 15 people or less) is scheduled to re-commence in the '26 Counties' on Monday 26th April.
At this time the GAA awaits guidance from the Irish Government and NPHET in respect of our U17 and U20 Inter County activity. Meanwhile collective training at these grades is not permitted across all 32 counties. It is hoped that we may be in a position to provide a further update to counties in the next 7-10 days on this issue.
Having GAA training and games return to our fields is a positive and most welcome development but we remain in a pandemic and there is an onus on everyone to minimise risk and to play their part in ensuring that all protocols are observed. By doing this we will ensure that there is not further delay in our desire to ensure a full return to GAA activity at the earliest possible opportunity.