Ulster GAA Coach Academy Programme empowering coaches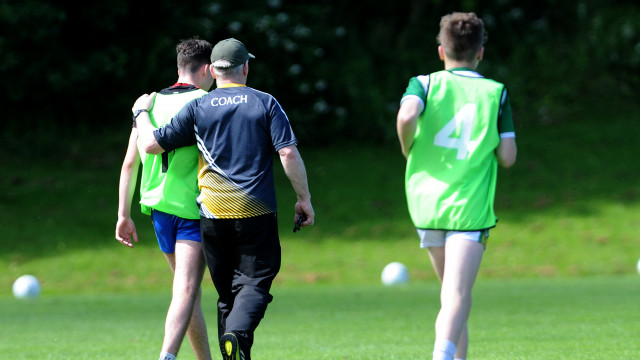 Rarely do coaches have the time to stop and reflect on their own performance, the performance of individual players or of the team as a whole.
However, the current pandemic provided the ideal opportunity for coaches to pause and reflect on their effectiveness in their coaching role.
Ulster GAA, in partnership with Dublin GAA Coaching & Games, designed and delivered a curriculum focused on reflective coaching and the application of reflective practice to their teams and players. The aim of this programme was focused on a selected learning community of coaches supported by tutors using online technology.
Much of the focus of this programme was on the skills and knowledge required for one-to-one coaching with players enabling them to address performance issues. Very often the challenge for GAA coaches is to promote self-learning in their players and so this programme utilised a variety of activities and self-assessment questionnaires which were designed to promote reflective practice both in the coaches themselves and their players.
Ulster Coaching & Games delivered the Coach Academy Programme over two semesters starting in December 2020 and continuing through to early March of this year. The cohort of coaches identified to take part were chosen from the lead coaches in the County Academy Squads for both Football & Hurling. Overall, 37 coaches took part in this initiative with the various modules delivered as online live webinars.
Renowned speakers from various disciplines delivered 11 Webinars that were tailored to the specific needs of the coaches, including topics such as 'Decision Making', 'Empowering Players', and 'Systems of Play'.
In order to personalise the learning and provide further structure, the programme allocated a mentor to groups of four coaches so that communities of practice evolved and real learning was ingrained. Coaches were able to bring their particular issues to this forum and everyone contributed to potential solutions
On the completion and submission of the required Learning Journals for the two semesters the coaches received a certificate for completing the course.
The Coach Academy Programme proved a real success and the coaches involved had nothing but high praise for the content and how the programme was laid out.
It is hoped that this course can be delivered annually for coaches working with Academy Squads across the province.
*On a more sombre note, it would be remiss of us not to mention the tragic passing of our friend and colleague, James McVeigh (RIP). James was a very active participant on this programme.
FOOTBALL COACHES
Paul Law (Antrim)
Eamon Crilly (Antrim)
Greg McCabe (Armagh)
Eugene O' Callaghan (Armagh)
Sean McCreesh (Armagh)
Jody Clarke (Cavan)
Gary Farrelly (Cavan)
Andy McGovern (Cavan)
James McNicholl (Derry)
Conleith Gilligan (Derry)
Ryan McKinley (Donegal)
Dessie Gallagher (Donegal)
Luke Barrett (Donegal)
Patrick Cunningham (Down)
Joe Tunney (Down)
Niall McElroy (Fermanagh)
Fergal Shannon (Fermanagh)
Eunan Maguire (Fermanagh)
Cillian Cromwell (Monaghan)
Eamon Hughes (Monaghan)
HURLING COACHES
Alan Rainey (Antrim)
Damien McCallin (Antrim)
Sean McLaren (Antrim)
Fiachra Bradley (Armagh)
Pat O'Flaherty (Cavan)
Patrick Delaney (Cavan)
Martin Birt (Derry)
Dáithí Roberts (Donegal)
Manus O'Donnell (Donegal)
Brendan Birt (Down)
Liam McCollum (Down
Nigel O'Brien (Down)
Kieran Taggart (Down)
Kieran Farmer (Fermanagh)
Paul Teague (Fermanagh)
Jonathan O'Connell (Fermanagh)