2020 Ulster MFC Final Preview: Derry v Monaghan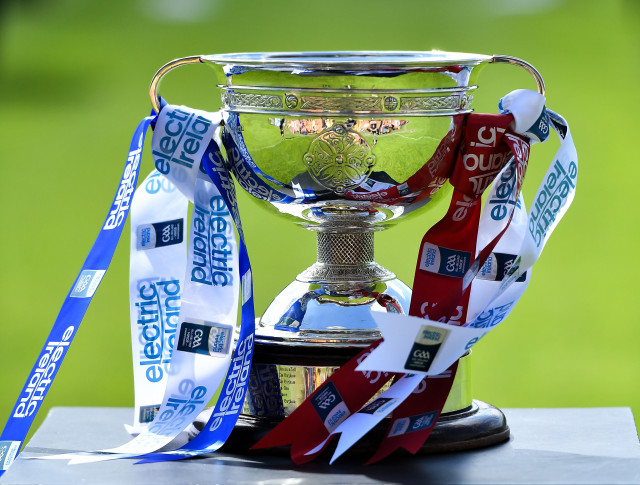 And so 441 days after the 2020 Ulster Minor Football Championship was due to commence, here we are in Healy Park in Omagh to watch Derry and Monaghan battle it out for the first Final of the Fr Murray Cup in almost two years. 
It goes without saying that the landscape in which this Minor Championship was due to operate has changed remarkably. In those distant days of 2020, Derry were actually due to open the Championship with a Preliminary Round game at home to Cavan. Tyrone awaited the winners in Round One, where Monaghan were due to play Armagh at home. Alas, just over a month before these games were due to take place, the country ground to an abrupt halt. 
Then, in an attempt to streamline the fixture calendar once restrictions eased, Ulster CCC decided the Minor competition would revert to straight knockout and would mirror the Senior Football Championship draw. The hope was that the Minor games would potentially form curtain raisers to the Senior games. It is a sign of the hopeful approach that was initially taken that such an event seemed possible. Instead we find ourselves here in Healy Park this evening with a mere 500 supporters in attendance, hundreds more watching online, and a jam packed fixtures programme for us all to enjoy in the weeks ahead. 
Nevertheless, the show must go on and this evening the players of Derry and Monaghan will give everything to claim provincial honours for their county, and if their Semi Final encounters are anything to go by, we should be in for a real treat. One kick of the ball was all that separted the teams in both Semi Finals. In the end, those two vital kicks came from Derry captain Matthew Downey and Monaghan sub Dylan O'Reilly.  
For Downey, it was his second half penalty swung the game back in favour of his side, giving them a lead they would hold for the remainder. And while Derry only added one point in the 20 odd minutes thereafter, their wayward shooting was the only reason they didn't run out more convincing winners. 
O'Reilly's contribution was a little more dramatic. Leading by three points at the second water break, Monaghan looked poised to see the game out and book their place in the final. Cue a Fermanagh revival where four points in a row saw them edge ahead as the game entered injury time. However, when the ball broke to O'Reilly late on, his cool finished secured a third Minor final in a row for his county. 
Since this age grade switched to Under 17 in 2018, Monaghan have won both titles since (compared to just one title – in 2013 – in 72 years at Under 18 level). Should they make that a hat-trick of titles this evening, they will be the first 3-in-a-row winners since the Tyrone team of 1971, '72 and '73. Illustrious footsteps to be following. Derry might just spoil the party.