Lisburn Cuchulainns hosted by Mayor of Lisburn and Castlereagh City Council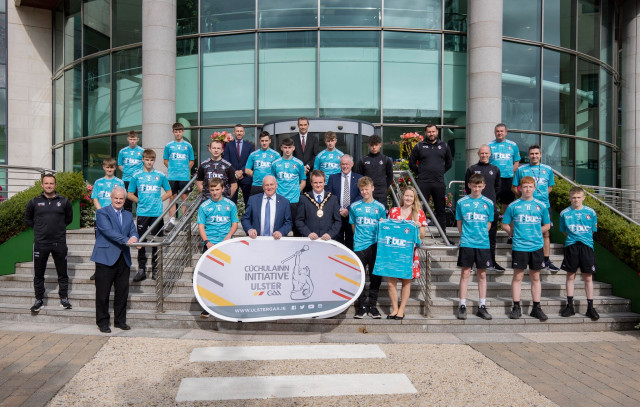 Lisburn Cuchulainns were hosted by Mayor of Lisburn and Castlereagh City Council, Stephen Martin recently at Lagan Valley Island, Lisburn as part of Good Relations Week. 
Formed as part of Ulster GAA's Cuchulainn Initiative, the cross-community team is made up of Fort Hill Integrated College and St Patrick's Academy pupils.
Speaking at the event Mayor Martin said: "The Lisburn Cúchulainns are a leading example of how through commitment and understanding you can learn new skills and develop friendships in a short time.  I am proud of your achievements and to showcase how our young people can break down barriers.  I wish you every continued success and hope other schools follow in your football boots."
Councillor Sharon Skillen and Councillor Thomas Beckett, Chair and Vice Chair of the council's Leisure & Community Development Committee were present at the reception alongside coaches, teachers and Ulster GAA representatives.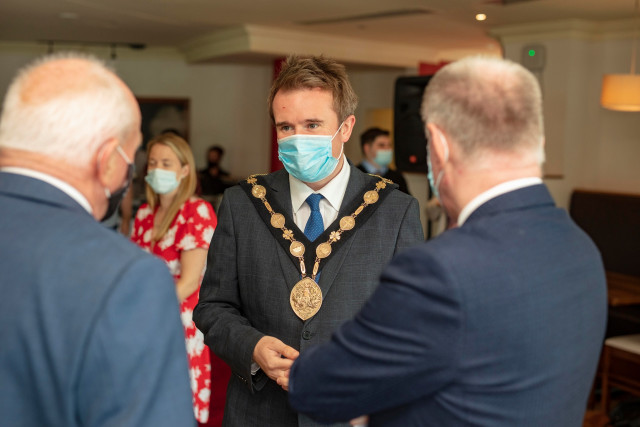 Also at the event. Ulster GAA Provincial Secretary and CEO, Brian McAvoy commended the players for their commitment to the programme throughout their summer break from school.
McAvoy said: "I trust the players enjoyed the experience.  Some may continue to play Gaelic Games and others may not but what is much more important, and what has been the driving force behind the programme, is the forging of friendships and developing mutual understanding and respect for each other.  This will hopefully be the lasting legacy of Cuchulainns in 2021"
The Cúchulainn Initiative is Ulster GAA's flagship cross community project that builds community relations in the education sector through Gaelic games.