Cúchulainn an Ghleanna club nurturing hurling and camogie in Tyrone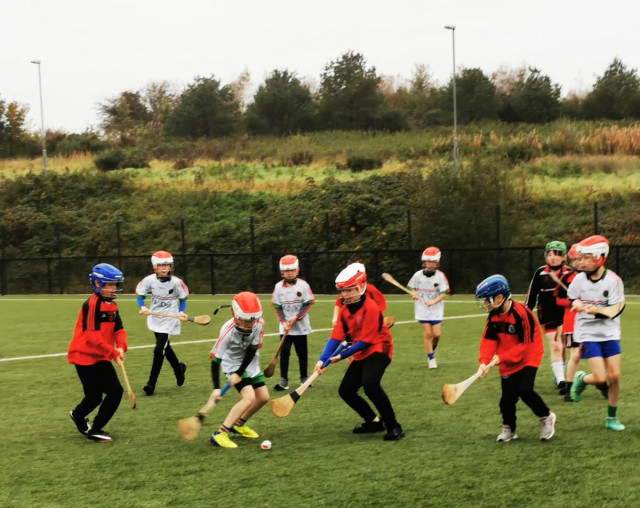 A hurling hotbed is developing in Clogher Valley as the thriving Cúchulainn An Ghleanna Hurling and Camogie Club recently marked their fifth year in existence with their first-ever local schools' blitz, held at the Garvaghey Complex.
Formed in December 2016 and based in the football heartland of the Clogher Valley in Tyrone, the club draws their players from nearby villages Ballygawley, Augher, Clogher, Aghaloo, Aughnacloy, and Killeeshil.
They have been steadily growing since their foundation, and despite the disruption of the Covid-19 pandemic, the club have got back to nurturing and developing hurling and camogie in Tyrone in the past few months.
Bringing together the local schools for a blitz competition was an idea Club Chairman Cathal McGarry says borne out of looking for something to engage the young players over the Autumn period. It proved to be a huge recruitment success, with around 130 children taking part on the day in Garvaghey.
"Some of the children are already playing and training with us regularly, but we unearthed a host of other talent and will be able to bring them into the club", said McGarry.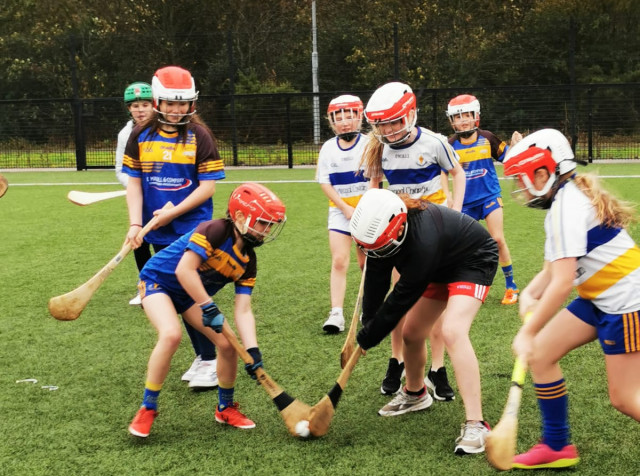 The club put up the Cúchulainn An Ghleanna Cup and Shield for both boys and girls and featured five different schools around the area; St Mary's Ballygawley, St Mary's Aughnacloy, St Bigid's Altamuskin, St Macartan's Clogher and St Malachy's Glencull.
St Mary's Ballygawley emerged victorious in the Hurling Cup, with victory over St Malachy's Glencull, while St Mary's Aughnacloy won the Shield, beating St Brigid's Altamuskin in the decider.
The Camogie Cup was won by St Mary's Aughnacloy, who got the better of St Macartan's Clogher, while extra-time could not separate St Malachy's Glencull and St Mary's Ballygawley.
Engaging with the local schools has been an important objective in growing the club within the surrounding areas says McGarry.
"Head teachers were entirely supportive, and club members voluntarily gave up their time to go into the schools and do an intensive four-week coaching programme to get children used to the sports, learn how to play and protect themselves.
"This independent and progressive sporting initiative could become a template for other hurling communities in the county and province."
The club will now embark on some winter training through local youth clubs and continue to provide coaching in schools, voluntarily.