Ulster GAA and ScamwiseNI partner to raise awareness of scams in the community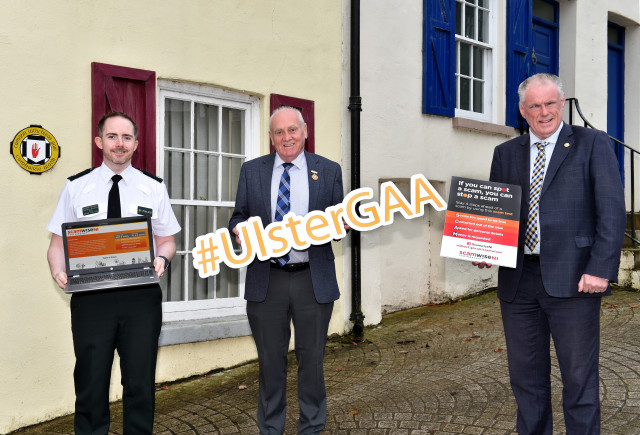 Ulster GAA, in collaboration with the ScamwiseNI Partnership, has launched a dedicated website resource that aims to raise awareness of scams in the community.
The site will provide information to GAA members and followers on the nature of scams, the risks that they pose and how best to avoid them. Through the partnership, it is hoped that people will be encouraged to chat with family and friends about scams in order to help safeguard the more vulnerable in our society.
Ulster GAA President Oliver Galligan said:
"Ulster GAA is pleased to work in partnership with ScamwiseNI, focusing on the valuable role our members can play in highlighting scams and how to spot and report them."
Superintendent Gerard Pollock of the Police Service of Northern Ireland and Chair of the ScamwiseNI Partnership said,
"We are delighted to work with Ulster GAA to increase awareness amongst the public on the many different types of scams that exist and how people can avoid falling victim to them. The ScamwiseNI Partnership has grown from strength to strength over the last five years and is now made up of over 45 different organisations which work together to educate as many people as possible.
"The dedicated website launched today by Ulster GAA is a fantastic example of how we can work with partners to deliver information and advice in different ways to meet the needs of all our communities. Fraudsters are continuously coming up with more sophisticated ways of taking money from unsuspecting victims and through the ScamwiseNI Partnership we will continue to do more to educate people on how to spot and therefore stop a scam."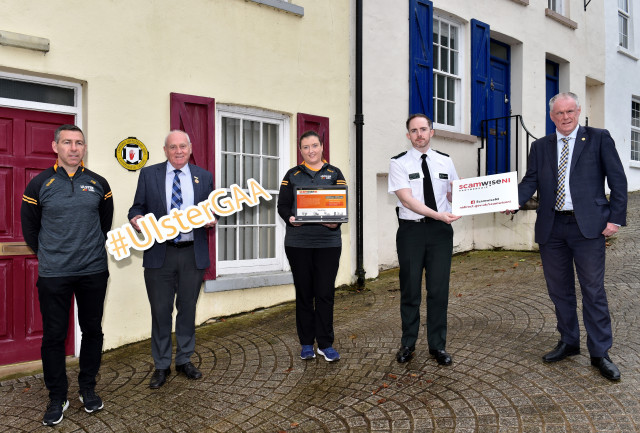 Brian McAvoy, Ulster GAA Provincial Secretary and CEO added:
"Criminals will stop at nothing to get their hands on our money and they are becoming increasingly sophisticated in their ways. Scamming takes many forms and all of us, young and old, are susceptible to fraud.
"Through our link with the ScamwiseNI Partnership, Ulster GAA hopes to raise awareness amongst our membership and the wider public and we ask you to remain vigilant to such fraudulent attacks."
Information is available to download from www.ulster.gaa.ie/scamwise, www.nidirect.gov.uk/scamwiseni or the ScamwiseNI Facebook page @scamwiseni.