Upcoming webinar on 'Involving Young Volunteers in Sport'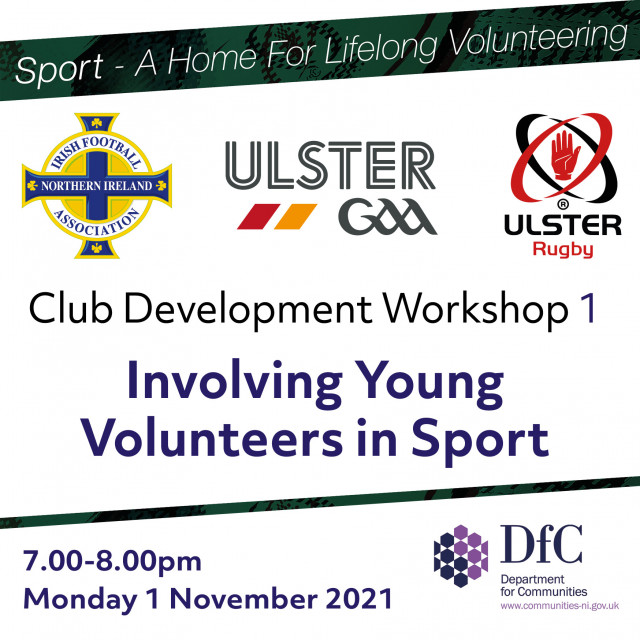 Ulster GAA, Irish FA and Ulster Rugby will host an online webinar focusing on 'Involving Young Volunteers in Sport' on Monday 1st November from 7pm to 8pm.
Sport is attractive to many young people and our clubs do fantastic work in attracting young people to play our games. However, young people, whether players or not, can also make a valuable contribution to your club through volunteering.
This workshop will hear from three young sports volunteers about their experiences volunteering in their clubs. It will give you an insight into programmes and initiatives that you can implement to attract, develop and recognise young volunteers right across your club activity from coaching, to fundraising and communications, to maintenance and stewarding and everything in between.
This session will also officially launch our new Sports Inspire Award Programme, recognising volunteering excellence in sport – the launch will tell you about this multi-sport award and how your club can get involved.
This webinar is a must for any club wishing to involve young people in its activities.
To register for this FREE event please follow the link below:
The event will be hosted via Microsoft Teams. You can access Teams through your web browser, or you can download the Teams application onto your device. All registered participants will be emailed the link to the webinar on the morning of Monday 1st November.
This webinar will be delivered under the Department for Communities programme, Sport – A Home for Lifelong Volunteering.