Craobh Scór Sinsir Uladh 2020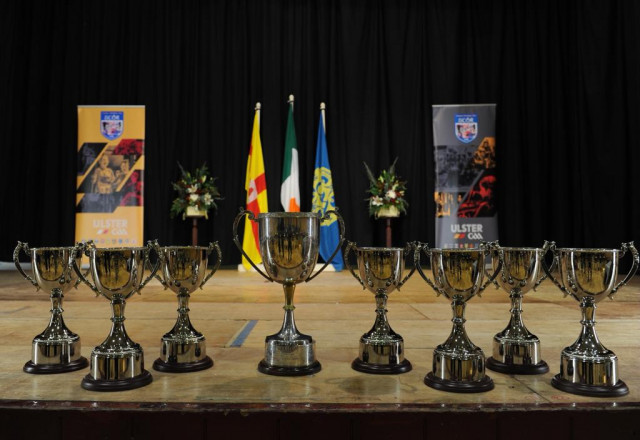 Is i gclubtheach CLG Bhéal Átha an Airgid, Contae Ard Mhacha, a bhí Craobh Scór Sinsir Uladh 2020 Dé Sathairn 30 Deireadh Fómhair. Rinneadh lá mór maith de agus bhí scoth na n-iomaitheoirí ar an ardán.
The organising committee of Coiste Scór Uladh was delighted to be able to bring the Scór Sinsir Uladh 2020 competition to completion on 30th October 2021 in Silverbridge. It had been a long wait for competitors who won their place in the final back in March 2020 after two excellent semi-finals i nGleann an Iolair agus i mBaile Raghnaill.
Bhí seisiún amháin againn ar maidin agus ceithre ghníomh sa chuid sin. Bhí na comórtais eile againn sa dara seisiún san oíche. In order to keep our patrons and competitors safe, the 7 competitions were separated across two sessions. Both events were live streamed free of charge, with viewing numbers exceeding 2,000 throughout the day.
Bhí áthas an domhain ar Choiste Scór Uladh agus ar CLG Uladh go raibh deis ag ár mbaill imeachtaí an lae a fheiceáil ón bhaile, ó tharla nach raibh deis ag gach duine ticéad a fháil le bheith linn ar an lá.
Comhghairdeas ó chroí le buaiteoirí an lae. A huge congratulations to our winners, and well done to all acts who took to the stage.
Rachaidh buaiteoirí an lae ar aghaidh chuig Scór Sinsir na hÉireann ar 20 Samhain i gContae Mhaigh Eo. Our Ulster champions will now proceed to the Air Dome, CLG Chonnacht's Headquarters, on November 20th for the All Ireland finals.
Rince Foirne
CLG An Ghleanna, Doire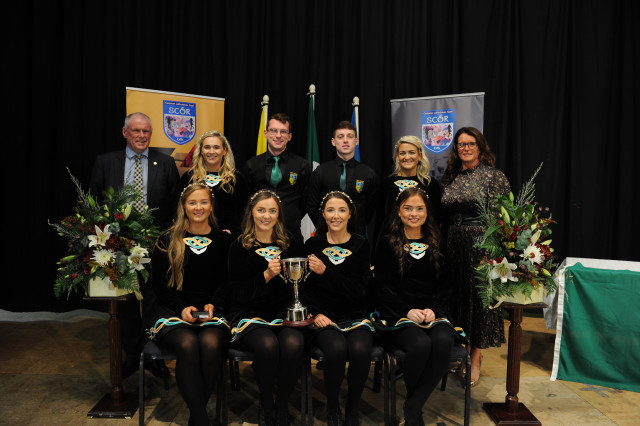 Amhránaíocht Aonair
Kathryn Ní Mhaoláin, CLG Roibeard Eiméid, Sleacht Néill, Doire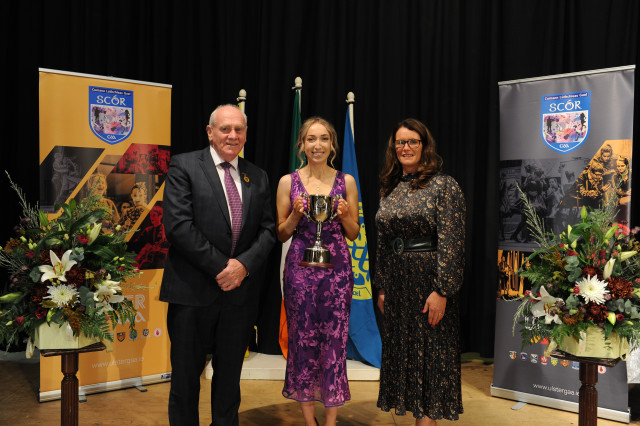 Aithriseoireacht
Nóirín Nic Raois, CLG Naomh Pádraig, Coilleach Eanach, Ard Mhacha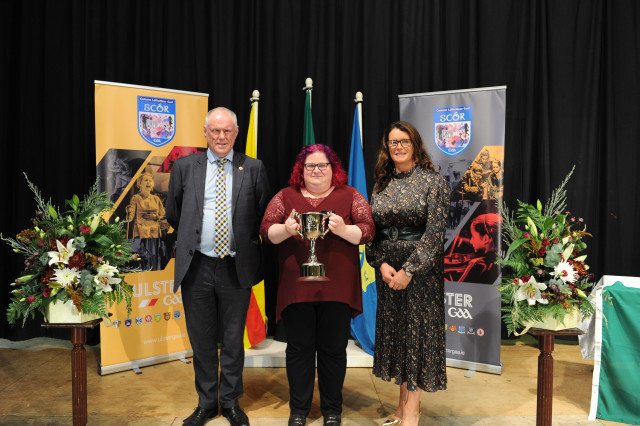 Bailéad-Ghrúpa
CLG Shabhall Phádraig, An Dún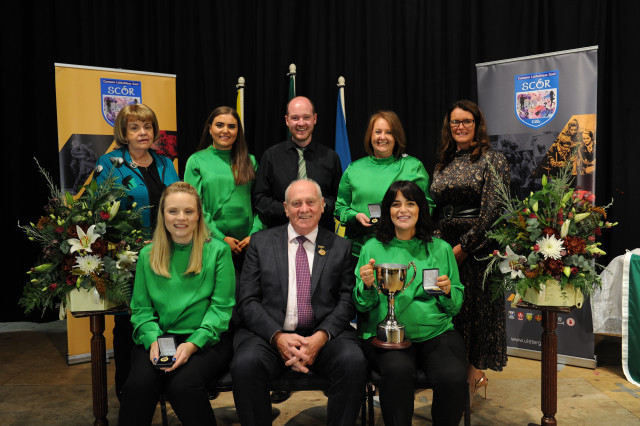 Nuachleas
CLG Bhun Cranncha, Dún na nGall
Ceol Uirlise
Cumann Corr Iolair na hÉirne, An Cabhán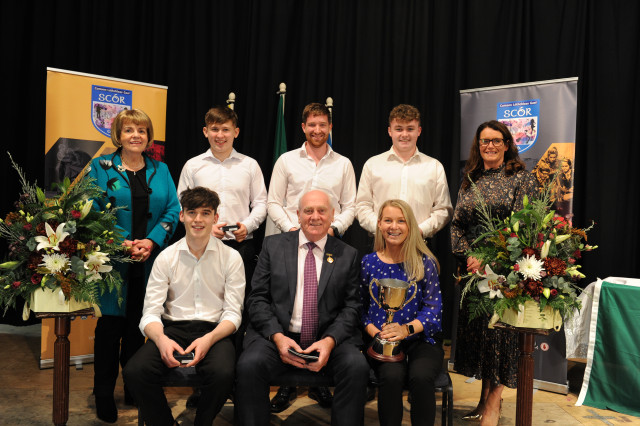 Rince Seit
CLG Naomh Muire, Coill an Chlochair, Tír Eoghain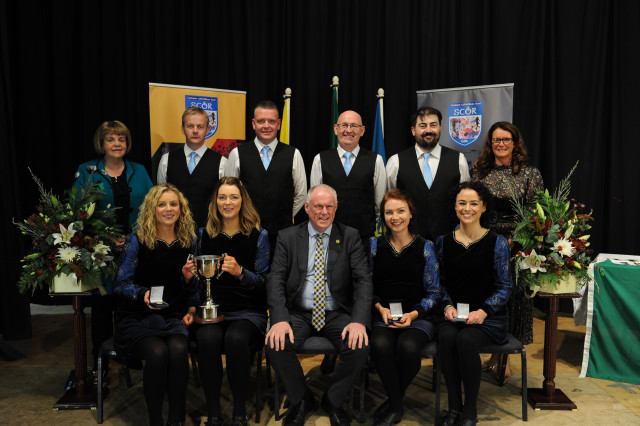 Tráth na gCeist
CLG Chorr na Féinne, An Cabhán