Closing date approaching for Táin Óg & Cú Chulainn Leagues, and Foundation Hurling Referee Course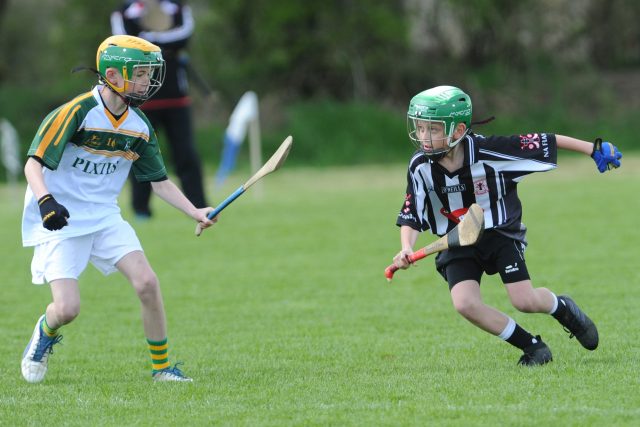 The closing date is now approaching for clubs interested in participating in a number of Hurling initiatives taking place in the coming  months.
The Closing date for all is: 12noon on Monday 21st February.  Please click on the above links for Application forms and Registration.
Hurling clubs at u13, u15, u17 and Adult level can to register an interest in participating in the 2022 Táin Óg leagues and Cú Chulainn Adult Club Hurling Leagues.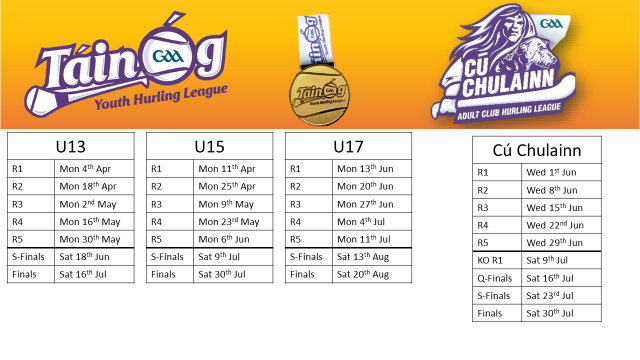 Referee 
Foundation

Course in Ulster

In order to make these leagues a success, we require a significant number of referees to cover our expanding hurling games programme.

Ulster GAA is hoping to improve the shortfall of officials by running four regional face-to-face workshops as part of the Referee Foundation Course in Ulster over the next number of weeks, all of which all are free of charge.

The aim is for each team at each age grade to have a qualified referee who would be provided with games on the above dates, and/or be able to step in to officiate their own games if the need arises. All referees will be rewarded for their time and effort.

In order to complete the course:
You must be 18yrs old
Each individual must register on learning.gaa.ie
After Registering/Logging In

CLICK => GAA Courses
CLICK => Referee Icon/Image
CLICK=> Referee Training Courses
CLICK => Referee 

Foundation

 Level Blended Learning Course 22
You will be asked to input an enrolment key. The enrolment key for this course is: RefFound22
Complete all 4 Modules.
Module 1: Powers & Duties of the Referee
Module 2: Referee Safeguarding
Module 3: Rules of the Game
This is the face-to-face workshop for new 
referees
 to attend at one of the following venues and dates:
Tue 22nd Feb & Thu 24th Feb: 7pm-9pm. Athletic Grounds, Armagh
Sat 26th Feb: 10am-2pm. Fermanagh House, Enniskillen
Tue 1stMar & Thu 3rdMar: 7pm-9pm. Davitts Social Club, Belfast
Sat 5th Mar: 10am-2pm. Owenbeg GAA Centre, Dungiven
NB. for the mid-week workshops, you must attend both nights
Module 4: Rules Test
The final Module is completed online again via the
Learning GAA portal
, and is accessible after completing the previous 3 modules.