Three Previous Meetings – Derry v Monaghan
24ú Bealtaine 2009 
Ulster SFC Quarter Final 
Doire 1-10 Muineachán 0-10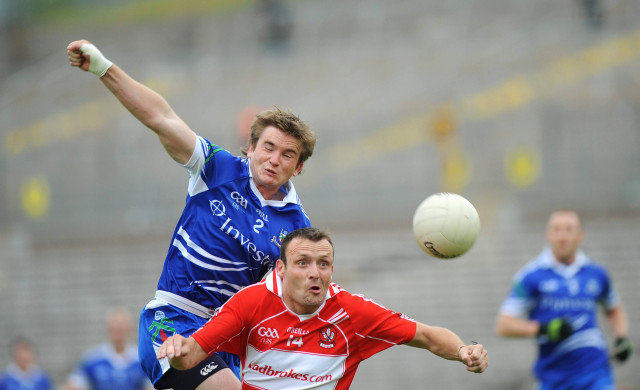 A goal from Paddy Bradley in the eighth minute was ultimately the difference between the two sides in this fiesty quarter-final encounter at Celtic Park.
There had been a suspicion of a square ball for the goal, as Bradley punched home from Enda Lynn's left wing cross. The goal was followed by a point from brother Eoin, as Derry raced into a 1-2 to 0-1 lead early on. But points from Tommy Freeman, Raymond Ronaghan and Paul Finlay had the Farney ahead before Paddy Bradley levelled the sides before the break.
With a strong break at their back, the Oakleaf men were expected to press for home, but Monaghan refused to fold. It took two late points from debutant James Kielt, and late scores from Joe Diver and Paddy Bradley to seal their semi-final spot. 
Doire: B Gillis, K McGuckin, K McCloy, G O'Kane, C McKaigue (0-1), B McGoldrick (0-1), SL McGoldrick, F Doherty, J Diver (0-1), B McGuigan, P Murphy, E Lynn, E Bradley (0-2), P Bradley (1-3), J Kielt (0-2). 
Subs: M Lynch for Murphy, B Mullan for Lynn. 
Muineachán: P McBennett, D Mone, V Corey, D McArdle, D Freeman, G McQuaid, D Hughes, E Lennon, D Clerkin, C McManus, P Finlay (0-3), S Gollogly (0-1), R Ronaghan (0-2), R Woods (0-1), T Freeman (0-3). 
Subs: M Downey for Ronaghan, C Hanratty for Lennon, P McGuigan for Woods. 
Réiteoir: J White (Dún na nGall) 
---
24ú Meitheamh 2007 
Ulster SFC Semi Final 
Muineachán 0-14 Doire 1-09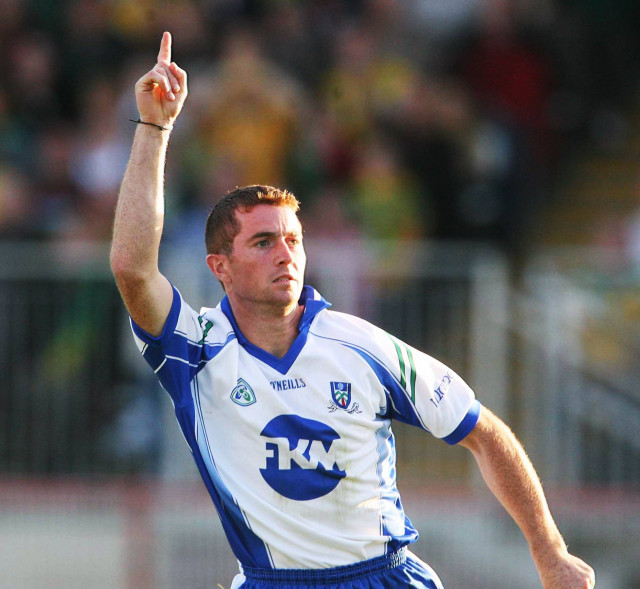 Monaghan deservedly claimed a place in the Ulster SFC Final for the first time since 1988 with victory over Derry at Casement Park.
Tommy Freeman was in inspired form, top scoring with seven points, as the Farney County made light of the late withdrawal of Paul Finlay with a virus. They had led by four points early on, and despite Derry getting back in touch through points from Joe Diver and Mark Lynch, they never really looked like winning the game. Monaghan showed fierce hunger to progress, as they effectively shut down Derry's star duo of Enda Muldoon and Paddy Bradley.
Another Freeman score along with two from Stephen Gollogly pushed Monaghan 0-12 to 0-8 ahead, before Paddy Bradley flicked to the net to give Derry hope. But Monaghan didn't panic and points from Gollogly and Rory Woods saw them claim a famous win. 
Doire: B Gillis; M McGoldrick, K McCloy, G O'Kane; Patsy Bradley, SM Lockhart, C McKeever; F Doherty, J Conway (0-2); Paddy Bradley (1-2), C Gilligan (0-3), J Diver (0-1); R Wilkinson, E Muldoon, M Lynch (0-1). 
Subs: L Hinphey for Patsy Bradley, B McGoldrick for Wilksinson, C Devlin for Doherty, P Murphy for Gilligan, G Donaghy for Lynch. 
Muineachán: S Duffy; D Mone, V Corey, D McArdle; D Freeman, G McQuaid, D Morgan; E Lennon, JP Mone; D Clerkin, R Woods (0-3), S Gollogly (0-4); C Hanratty, S Smith, T Freeman (0-7). 
Subs: C McManus for Morgan, H McElroy for Smith, P Meegan for Hanratty, D Hughes for Gollogly. 
Réiteoir: F Flynn (Liatroim) 
---
21ú Iúil 1985 
Ulster SFC Final 
Muineachán 2-09 Doire 0-08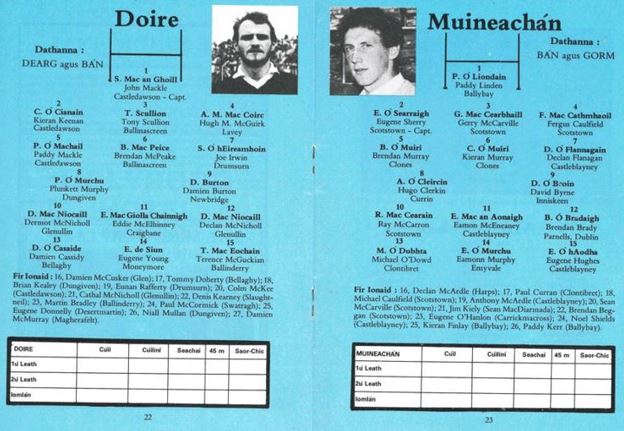 Buoyed by winning the National Football League in April 1985, Monaghan entered the Ulster Championship with real optimism. 
They defeated Donegal in the quarter final and required a replay to see of Armagh in the semi's.  Derry had beaten Tyrone and Cavan to reach the final stage.  Eamonn McEneaney was in excellent form during that campaign and weighed in with 2-4 on Ulster Final day which proved to be pivotal.  Eugene Hughes, Mick O'Dowd, Ray McCarron and Eamon Murphy also chipped in with scores. 
Terence McGuckian top scored for the Oak Leaf men with 0-5 on the day.  Monaghan went on to force the great Kerry side to a replay in the All Ireland Semi Final to illustrate the level at which that side were operating.  They were worthy Ulster winners in 1985.   
Doire: J Mackle, K Keenan, T Scullion, HM McGurk, P Mackle, B ,McPeake, J Irwin, P Murphy, D Barton (0-1), Dermot McNicholl, E McElhinney, Declan McNicholl, D Cassidy, E Young, T McGuckian (0-5). 
Subs: B Kealy (0-1), E Rafferty (0-1).   
Muineachán: P Linden, E Sherry, G McCarville, F Caulfield, B Murray, K Murray, D Flanagan, H Clerkin, D Byrne, R McCarron (0-1), E McEneaney (2-4), B Brady, M O'Dowd (0-1), E Murphy (0-1), E Hughes (0-2).   
Réiteoir: M Greenan (An Cabhán)