Original Anglo-Celt Cup at home in new Breffni Gallery
The original Anglo-Celt Cup is one of the treasured features included in the newly opened 'Breffni Gallery', a unique space developed in Kingspan Breffni to show case the history of all things Cavan GAA.
Ulster GAA President Ciaran McLaughlin was in attendance as the gallery was officially opened by Uachtarán Chumann Lúthchleas Gael Larry McCarthy, alongside several public, ecumenical and Cavan County Council representatives, former and present Cavan footballers, and members of the wider GAA community.
In 1925, The Anglo-Celt Cup was donated by the O'Hanlon family to the Ulster GAA Council to be presented to the winners of the Ulster Senior Football Championship annually. This generous gesture came about because of the close friendship between John F O'Hanlon, the Managing Director of the Anglo-Celt, and Cavan man BC Fay who was secretary of the Ulster Council.
Cavan were the inaugural winners, defeating Antrim in the Ulster Final replay which was played in Belburbet, after the teams had drawn in the first game in Monaghan. Standish O'Grady (Ballyconnell) was the first Cavan captain to be presented with the Cup.
The cup continued to be presented to the winners annually until 1963 when it was decommissioned and the directors of The Anglo-Celt donated a beautiful new cup to the Ulster Council. This new cup was first presented to George Lavery, the captain of the Down team, which defeated Donegal in the Ulster Final played in Breffni Park in 1963.
Jim McDonnell was the last Cavan man to be presented with the old cup in 1962 when Cavan defeated Down in 1962, and he became the first Cavan man to lift the new cup in 1964 when Down, the reigning champions, were beaten again.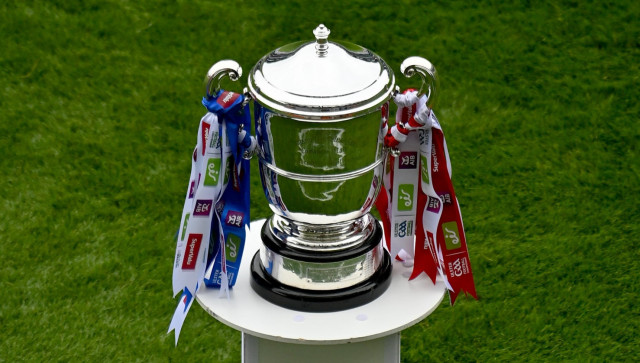 Cavan are record winners of the Ulster Senior Championship with 40 wins, and much of that rich GAA history is chronicled in the Breffni Gallery.
The dedication and hard work of former Cavan County Museum curator Savina Donohoe, historian and former Cavan GAA Chairperson George Cartwright, and Cavan GAA Children's Officer Anne Fortune brought the Breffni Gallery project to fruition under the artistic direction of Martin Gaffney. Cavan County Board now has a beautiful space that represents Cavan GAA's esteemed history across all codes.