Ulster GAA's Cúchulainn Initiative complete successful trip to London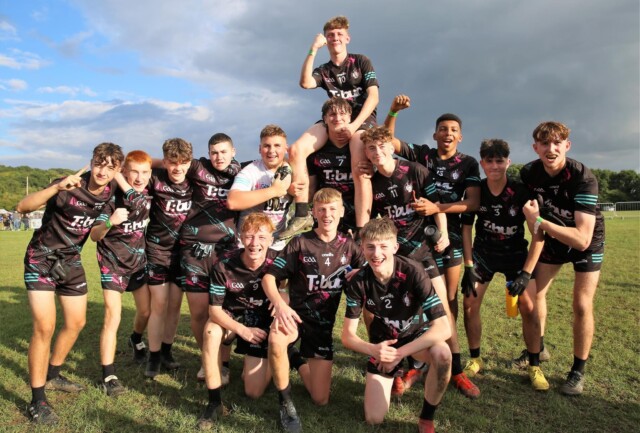 Boys and girls from Limavady and Lisburn created lifetime memories together last weekend when they travelled to London to represent their schools and towns in the All-Britain Competition, as part of their involvement in Ulster GAA's Cúchulainn Initiative.
The Lisburn Cúchulainns were made up of girls from Forthill Integrated College and St Patrick's Academy whilst the boys' team from Limavady involved Limavady Grammar School, Limavady High School and St Mary's High School.
Despite being a team made-up of players who had little or no experience playing Gaelic games, the Lisburn and Limavady Cúchulainns represented themselves with distinction showing some incredible skills, passion, and team-work as they came up against club teams who have had several years of experience playing together.
The girls team grew throughout the tournament before bowing out at the quarter final stage, meanwhile the boys team created history becoming the first side from Ulster to lift an ABC trophy.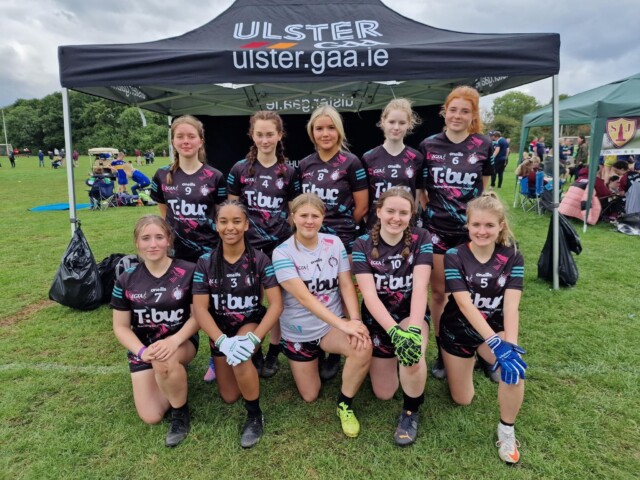 The boys were presented with their trophy by the Irish Ambassador to Britain, Martin Fraser, who was extremely praiseworthy of the initiative.
Speaking at the competition in London, Ulster GAA President Ciaran McLaughlin said:
"The boys and girls united under the umbrella of the 'Cúchulainn Initiative' which enabled them to travel to London and have the opportunity to compete together in sport. We are delighted that the boys enjoyed success on the field however the real story of this programme has been the meaningful and lasting friendships that have been forged throughout their engagement.
"The Cúchulainn Initiative continues to demonstrate the power of sport in bringing the youth in our communities together, with the very positive outcomes of creating lifetime friendships. I also want to praise the schools for their participation and the teachers who gave their time to accompany the pupils, making it possible for these young people to have such an experience."
The Cúchulainn Initiative involves schools from different community backgrounds within the same town coming together to form a 'Cúchulainn' team. As well as engaging in their weekly coaching sessions the participants have attended a teambuilding day, a good relations workshop as well as playing a blitz against local clubs in their area. In the coming months there are plans for all involved to attain a Sports Leadership qualification before concluding the programme with a visit to Croke Park.
This initiative has been funded by The Executive Office through their Good Relations Funding Programme.