Ground regulations for AIB Ulster Club Championship games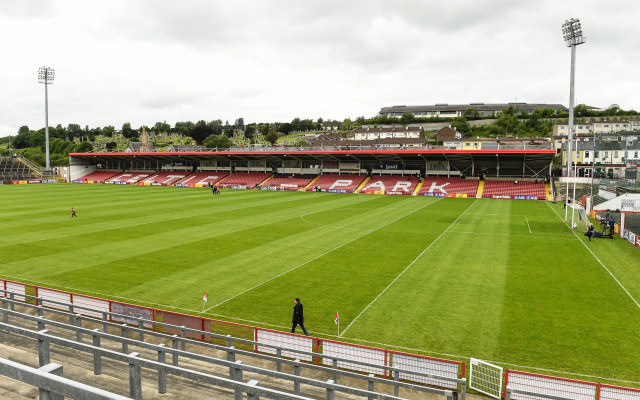 1. All persons entering this ground are admitted only subject to the following Ground Regulations and to the Rules and Regulations of the Gaelic Athletic Association. Entry to the ground shall be deemed to constitute unqualified acceptance of all these Rules and Regulations.
2. Fireworks, smoke canister, bottles, glasses, cans, flags, banners, poles, air horns and other similar articles or containers, including anything which could or might be used as a weapon, are not permitted within the ground, and any person in possession of such an article or container may be refused entry. Should any flag cause an obstruction or present a risk to health & safety, due to the size or type of flagpole used, the GAA reserves the right to have that flagpole removed from the grounds. Flags other than the national flag, Association flag and the flags of competing teams should not be flown from flagpoles at our games.
3. The consumption of intoxicating liquor is permitted only in authorised places and spectators are not permitted to bring alcohol into the ground.
4. Smoking is permitted only in designated areas.
5. The authorised climbing of stands, seats or other buildings in the ground is forbidden.
6. Unnecessary noise such as that from the use of radio sets, air horns and behaviour likely to cause confusion or nuisance of any kind, including foul or abusive language, is not permitted in any part of the ground.
7. Under no circumstances is it permitted to throw any object onto the pitch.
8. Unauthorised persons are not permitted to enter upon the field of play.
9. Any person who fails to comply with the instructions from a steward may be ejected from the ground.
10. In general, the right of admission is reserved to the Ground Management.
11. Any person who remains in a gangway may be ejected from the ground.
12. The Ground Management reserve the right for its servants or agents to remove from the ground/arena any person who does not comply with the Ground Regulations or whose presence in the ground could reasonably be construed as constituting a source of danger, nuisance or annoyance to other spectators.
13. Patrons are not permitted to enter the field of play, before, during, or after the game.
Lost Children:
Children who have become separated from their parents/guardians should be brought to the designated First Aid points.
Safety Notice:
We have established the above regulations for health and safety reasons, to avoid serious injury or harm. We thank you for your co-operation.