Ulster GAA Young Leaders outstanding achievement recognised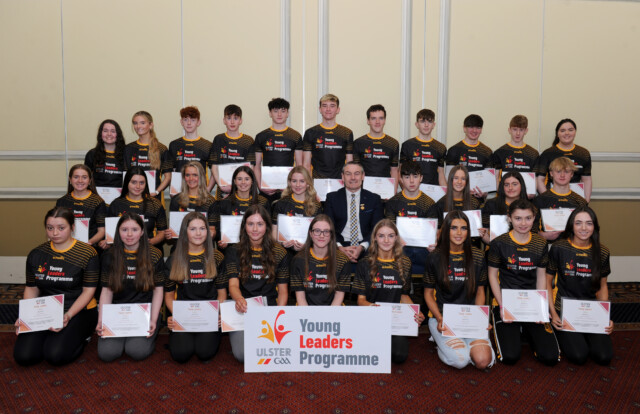 Ulster GAA President Ciaran McLaughlin has hailed the achievements of 37 young GAA members who successfully completed the prestigious Ulster GAA Young Leaders Programme as 'outstanding'.
Speaking at an Award Ceremony held prior to Ulster GAA Club Final Championship on Sunday in Armagh City Hotel, Ciaran McLaughlin said, "The commitment of these young GAA members is truly outstanding.  For six months they have dedicated their time and effort to helping their clubs and developing their own skills and knowledge.
"Throughout the summer months these young people undertook our skills development programme which led to them achieving their Coaching Foundation Award and Safeguarding award.  They also developed their knowledge and understanding around a broad range of areas relating to the GAA and sport, including Leadership, Event Management, Nutrition and Lifestyle, Sports Science, Sports Communications, GAA for All programme, and Never Cross the line #Getconsent Programme.
"In addition to this, all the young participants played Gaelic games and as well volunteered at their GAA clubs, bringing back much of what they had learned to benefit their clubs and community.  They have all been awarded Sports Inspire Awards and Volunteer Now's Youth Impact Award for completing 50 hours volunteering.
"All the young people worked towards the Joint Awards Initiative which has resulted in 27 achieving either Bronze Duke of Edinburgh Award or Bronze Gaisce – the President's Award.  The other 10 will receive their final award on completion a 2-day expedition next year.
"This was a big commitment for the young people and they have shown remarkable leadership and motivation.  I commend all of them and congratulate them in achieving so much through our Ulster GAA Young Leaders Programme.  We hope many of these young people will continue their commitment to the GAA and its fair to say that the future is bright for clubs right across Ulster with these young people involved."